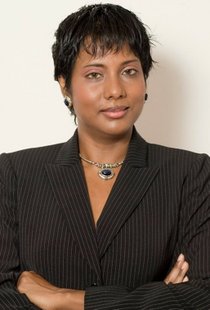 The writer is founder of NewsAmericasNow, CaribPR Wire and Hard Beat Communications.

Recent Stories
Welcome to Nazi Germany in the USA and the Trump concentration camps of 2018.
June 9, 2018, days after the suicides of famous designer Kate Spade, and chef and travel show host Anthony Bourdain, it was reported that an immigrant attempting to cross the U.S. border and separated from his family had killed himself in a jail cell in Texas.
Since 2006, every U.S. president since George W. Bush has been declared June as National Caribbean American Heritage Month in the United States.
So much for all the talk about The Donald being eligible for the Nobel Peace Prize for simply getting a date to dialogue with North Korea's dictator on his nuclear arms program.
Rightfully so, many have protested Schlossberg, naming him and shaming him, getting him kicked out of his mid-town-office, holding a Latin party complete with mariachi band in front of his apartment building and now calling for his disbarment.
The widespread scapegoating and racism against immigrants of color under the Donald Trump administration continues unabated.
Every year, without fail, the U.S. State Department issues a human rights report on nearly 200 countries and territories globally. T

In the past few months, El Trumpeto has gone from insisting that he wants a deal on immigration and DACA to saying no DACA deal whatsoever...
It is a known fact that a major concern in every decennial census is getting immigrants and populations of color across the U.S.
So Donald Trump lies! What else is new? Friday, March 23, 2018, the lies continued as Trump boldly looked into the cameras and claimed Democrats had abandoned some 800,000 beneficiaries of the Deferred Action for Childhood Arrivals program, aka, the Dreamers.