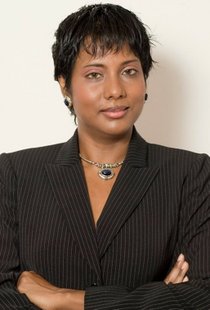 The writer is founder of NewsAmericasNow, CaribPR Wire and Hard Beat Communications.

Recent Stories
In the now ever-changing world of immigration rules in Trump's America, there is always something to look out for, and there's a lot you can easily and quickly miss.
By now many have heard the sad case of another Black man shot by a U.S. police officer, this time an upstanding legal Caribbean immigrant with a stellar future ahead of him and from an upstanding family.
Fellow Leo, Chris Cuomo, spent two nights last week during his "Closing Argument" segment on "Cuomo Prime Time," speaking to the strength of immigration and diversity in America and sharing his own family's immigrant story.
On a day when U.S. Justice Department lawyers had the audacity to put the responsibility of finding deported parents of the children who were snatched from their arms by border agents on the American Civil Liberties Union, Ivanka Trump sat down for an interview with Axios' Mike Allen and proved, if nothing else, that hypocrisy can be inherited.
Here are 10 fast facts to note on the Trump administration's rapidly hot button issue.
May 28, 2018, a 35-year-old Brazilian mother and her son arrived at the U.S. southern border seeking asylum.
While most in the Republican Party are silent as Donald Trump continues to make himself a big, fat global spectacle on the world stage, lost in the dissing of America's allies and his love presser with Vladimir Putin, was his openly racist and xenophobic comments on immigration in Europe.
In case you missed it, while CNN and many other U.S. media houses were focused on the fact that only about half a dozen children in detention centers across the country as of Thursday, June 28, 2018, were reunited with their parents since the now famous Donald Trump policy walk-back, Mike Pence and his wife Karen were dispatched to Latin America with what can only be termed a dictatorial, strong-arm, condescending message.
Welcome to Nazi Germany in the USA and the Trump concentration camps of 2018.
June 9, 2018, days after the suicides of famous designer Kate Spade, and chef and travel show host Anthony Bourdain, it was reported that an immigrant attempting to cross the U.S. border and separated from his family had killed himself in a jail cell in Texas.