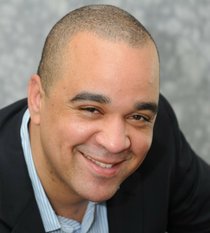 Recent Stories

The partner institutions involved in the execution of the grant are the University of the Virgin Islands, North Carolina A&T State University, Fielding Graduate University and the Association of American Colleges & Universities.

Le Plaza Hotel's general manager, Marc Pierre-Louis, hails Naomi Osaka's stunning victory at the U.S. Open as "an achievement of which all Haitians should be incredibly proud."
The Caribbean Hotel and Tourism Association was out in full force recently for the second formal meeting of the Clinton Global Initiative Action Network on Post-Disaster Recovery.

Tyrone Lake of the U.S. Virgin Islands is the winner of the Junior Division of the 2018 Florida-Caribbean Cruise Association Foundation Children's Environmental Poster Competition.
Experienced Caribbean hotelier Daryl Aaron has been appointed general manager of the newly opened Bay Gardens Marina Haven hotel in St. Lucia.

U.S. Virgin Islands' Carnival Road March winners Spectrum Band has been confirmed as the official house band for the upcoming National Association of Black Journalists Convention and Career Fair to be held in Detroit, from Aug. 1 to Aug. 5, 2018.

BARBADOS (July 5, 2018)—The Caribbean Hotel and Tourism Association strongly urged governments in the region to consider carefully the impact of leveling high air travel-related taxes and fees on travel demand as they wrestle with balancing budgets.

Bay Gardens Hotel and its sister property, Bay Gardens Beach Resort & Spa in St. Lucia, have entered the TripAdvisor Certificate of Excellence Hall of Fame after being recognized for outstanding hospitality for five consecutive years by the influential travel site.

n the heels of the launch of new service between Fort Lauderdale and St. Croix, Spirit Airlines has announced even more flights to the U.S. Virgin Islands from the Sunshine State.

Guests at St. Lucia's luxury resort Anse Chastanet are in for a special treat when Mango Madness returns from June 13 to June 17, 2018.