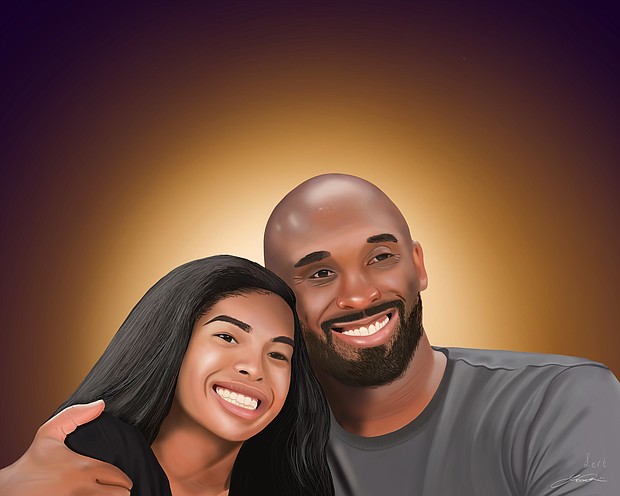 Kobe and Gianna Bryant
Stories this photo appears in:

Tears have the ability to nurse the wounds of tragedy and art has the power to shed light on the beauty of life.

Thousands of mourners gathered in the Staples Center on Monday to say farewell to Kobe and Gianna Bryant.

It's been just a few weeks now since we have lost our beloved Kobe Bryant on an early Sunday morning on January 26, 2020.