Liberty's Jocelyn Willoughby launches a book club
LOIS ELFMAN | 1/14/2021, midnight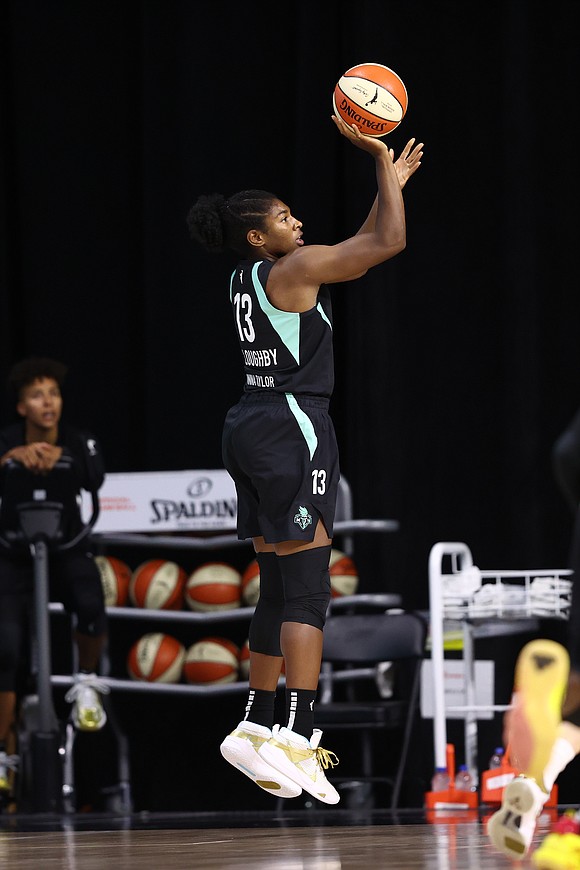 While spending the WNBA off-season in Israel, New York Liberty guard/forward Jocelyn Willoughby has launched a book club, Read What You Sow with Jocelyn Willoughby. Planned to start in February, the book club will explore social justice issues such as health care and education through the lens of women of color.
The Liberty is teaming up with Cafe con Libros, an intersectional feminist community bookstore and coffee shop in Brooklyn, to curate the book selections. Book club members will receive information about books, guided questions, suggested reading materials and access to private virtual discussions led by Willoughby.
"Thinking about the work that the league has done throughout the [2020] season and the conversations that we had, it was important to me from early on, how do we continue this as we fight for change," said Willoughby, a New Jersey native and graduate of the University of Virginia. "It's important to have conversations."
She said for her reading is a cathartic experience and books help her navigate the complex world. Willoughby, whose undergraduate major was global development studies and who is pursuing a master's degree at UVa's Batten School of Public Policy, wants to help readers examine diverse perspectives. There will be virtual author chats and reading recaps for book club members and the general public.
"We can explore and question some of the systems. 2020 has forced us to do that as we look at the effects of the pandemic," said Willoughby, who added that Cafe con Libros founder Kalima DeSuze is introducing her to new books.
"When you look at employment, health care, education, there are so many challenges that have been brought up," she said. "Some are new, like being in this virtual age. How do you teach students effectively online? How do their outcomes change? Others are old.
"I'm really excited to go on this educational journey myself," she continued. "Part of this is inviting others to become more informed as well."
Willoughby said her overseas experience has been good so far. Although Israel is largely in a quarantine situation due to COVID-19, sports are still taking place. She is disappointed not to be able to explore and visit holy sites.
"The basketball has been good," said Willoughby. "We've gotten off to a good start in the season. I do think it is a different style of play that takes some adjustments, but I feel my purpose and focus is getting better each practice, each day, each game. I feel like I'm making progress to prepare myself to come back to the WNBA."