Talking SCHOP! Finding the new
KYSHA HARRIS Food Editor, @SCHOPgirl | 9/24/2020, midnight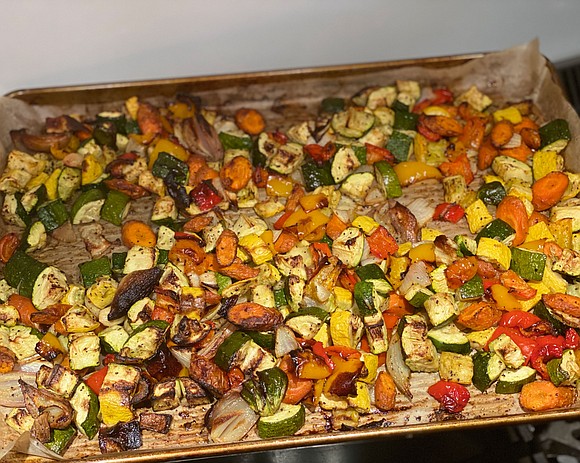 This week I send my gratitude, again, to all essential and frontline workers. Your work is forever stored in our collective memories. Thank you. I also send deep appreciation to our neighborhood restaurants and businesses who are working hard to survive. We must continue to support them in any way we can. Thank you.
As of today, we are three days into fall 2020. The change of seasons always promises something new, even when the current state of our world sometimes leaves us to think otherwise. Consciously or not, we make a choice about how we will make it through the day. I choose joy. I choose to find the new.
I am so happy to safely be back cooking for my clients again and fall is one of my favorite seasons to do it. Warm spices, long cooking methods, holidays and more.
Last week, I prepared an entirely requested client menu. There was six-cheese macaroni and cheese and oven-fried wings for the kids. The adults craved my miso marinated skirt steak and some verdant shallot- and butter-sautéed string beans. It is the two remaining dishes for which I want to offer some tips, tricks and guidance.
The first is simple roasted vegetables or a rosti. The client asked for onion, peppers, zucchini, squash and carrots. Typically, mixing above- and below-ground vegetables is not easy. Root vegetables like potatoes and carrots are more fibrous than their watery upstairs cousins. They require more cooking time and are less precious.
My trick to mixing root and above-ground vegetables is all in the preparation, specifically in the cut. No matter the original shape of the vegetables, cut them in the same way and size so they can all cook at the same time.
Here, I cut all of the water vegetables in about ¾ of an inch pieces. The root vegetable, carrots, I cut a little smaller to compensate for the difference in cooking so they would all finish at the same time.
To complete this recipe, add all prepared vegetables in a large bowl, dress with olive oil, salt, fresh cracked pepper and any other seasonings of choice. Toss well until all is coated, add to a parchment lined sheet pan and cook in a 375 preheated oven for up to 45 minutes, tossing every 15 minutes, moving the edge vegetables into the middle and vice versa, until they are caramelized to your liking.
You can use the rosti in a warm salad, over pasta, as a sandwich condiment or just a side dish for a weekly dinner. It is sure to become your go-to recipe.
Tune in next week for the second tip and my chicken white bean ragu recipe!
Stay safe, wear a mask, eat well and thanks for reading!
Kysha Harris is a food writer and editor, culinary producer, consultant and owner of SCHOP!, a personalized food service in NYC for over 15 years. Follow her on Twitter and Instagram, @SCHOPgirl, on Facebook, /SCHOPnyc, and her blog, www.talkingSCHOP.wordpress.com. Questions? Comments? Requests? Feedback? Invitations! Email AmNewsFOOD at AmNewsFOOD@SCHOPnyc.com. Follow us on Instagram, Twitter and Facebook @NYAmNewsFOOD and tag us with #SoAmNewsFOOD with your food finds!