With the Draft behind them, the NBA eyes their start
JAIME C. HARRIS | 11/19/2020, midnight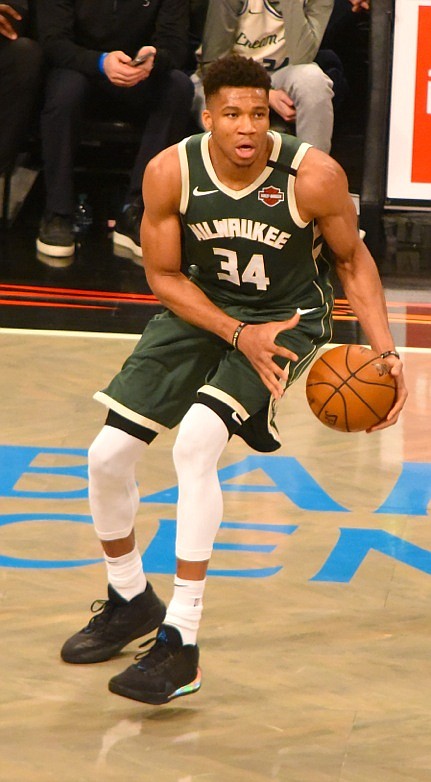 The Los Angeles Lakers only have a few more weeks to relish winning the NBA championship. They ended the most unique season in the league's history on Oct. 11 by defeating the Miami Heat in Game 6 of the Finals. While the schedule for the upcoming season has yet to be released, the debut has been set for Dec. 22.
Among the compelling storylines are will Giannis Antetokounmpo lead the Milwaukee Bucks to a title or become an unrestricted free agent after the season and bounce to another team? Will Kyrie Irving and Kevin Durant elevate the Brooklyn Nets to the Eastern Conference favorite? Will James Harden soon be their teammate? Will the Los Angeles Clippers under new coach Tyronn Lue redeem themselves after a disappointing performance in the bubble? And will the Golden State Warriors reclaim their championship status?

On Tuesday, the NBA disclosed the structure of a campaign that will begin at a time the country is in the throes of a second wave of the novel coronavirus pandemic, which public health experts predict will last well into the winter. The initial outbreak caused the league to postpone play on March 11. Games didn't resume until over four-months later on July 30, in the aptly labeled bubble at the Walt Disney World Resort near Orlando, Florida.
The forthcoming season will consist of 72 regular season games divided into what's being called the First Half and the Second Half. The schedule for the former is expected to be made public on or about Dec. 1, at the outset of training camp, and the latter part will be released sometime during the First Half.

Key dates for the 2020-'21 season as detailed in a press release from the league include preseason games from Dec. 11-19; the First Half of the regular season from Dec. 22-March 4; the All-Star break from March 5-10; the Second Half of the regular season from March 11-May 16; the play-in tournament from May 18-21; and the postseason from May 22 to July 22.
The aforementioned play-in tournament will comprise teams holding the No. 7, 8, 9 and 10 seeds in each conference at the end of the regular season. The No. 7 and No. 8 seeds will face each other with the winner moving on to the playoffs. The loser will host the winner of the No. 9-No. 10 game, with the victor earning a postseason spot.