Police murder of George Floyd sparks uprisings across America
Stacy M. Brown, NNPA Newswire Senior Correspondent | 5/31/2020, 7:48 a.m.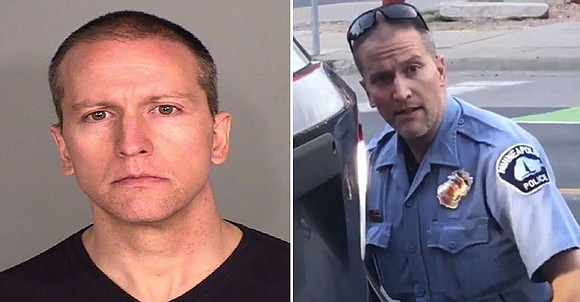 "Following the tragic killing of Ahmaud Arbery by a former police officer, the impact of these murders reaches across the country, and there must be accountability. It is absolutely imperative that local police departments and district attorneys investigate, arrest, and prosecute officers and all who violate the rights of the people who live in the communities they are charged to serve," Huang stated.
"Equally important, law enforcement must stop responding to peaceful protest of police killings with more violence. Police are obligated to protect those in the community, and punishing peaceful protest is a gross abuse of human rights," she stated. We stand with millions of people across the country who are rightfully outraged by the killing of unarmed Black people, the lack of responsiveness, the lack of action and President Trump calling for violence against those demanding justice for Mr. Floyd's death."
Florida Rep. Val Demings, who is Black and a former Orlando police chief, wrote an op-ed for the Washington Post Friday, noting that, "as a former woman in blue, let me begin with my brothers and sisters in blue: What in the hell are you doing?"
"As law enforcement officers, we took an oath to protect and serve. And those who forgot — or who never understood that oath in the first place — must go. That includes those who would stand by as they witness misconduct by a fellow officer," she wrote.
Dr. Benjamin F. Chavis, Jr. concluded, "The NNPA, the voice of Black America, calls for an independent investigation into the police murder of George Floyd. We do not trust the perpetrators to investigate themselves. Black America's cup has run over with grief, anger and rage as a result of these continuing racially motivated murders. If there is no justice, there will be no peace."