Dine In with Take Out: Volume 7
KYSHA HARRIS Food Editor, @SCHOPgirl | 5/28/2020, midnight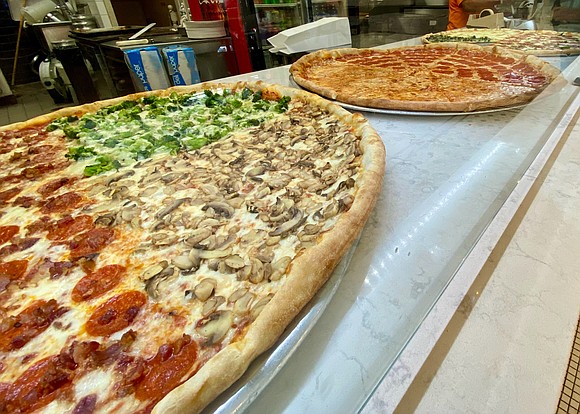 For this week's installment, I decided to highlight some of the places I visited last week on a quick drive around the area.
Koronet Pizza (www.koronetpizza.com)
Most, if not all, of you know this Columbia University area mainstay on Broadway between 110th and 111th streets. The place where the giant pizzas are made and late-night revelers devour huge slices. Well, I stepped into the renovated space and relived my teenage years and I am here to say, they still got it!
Mel's Burger Bar (@MelsBurgerBarNY, www.melsburgerbar.com)
While downing my small slice of Koronet pizza on the hood of my car, I peeped their next-door neighbor getting ready for the day. They refashioned their space for pick-up and delivery only and added a general store filled with essential pantry items to add to orders. Frosé to go ain't half bad either.
Sugar Hill Creamery (@SugarHillCream, www.sugarhillcreamery.com)
I have been craving some good handmade ice cream lately and I happened past Harlem's premier shop. The walk-up window was calling my name and the flavors were whispering sweet nothings. Alas, I did not get anything because I needed both my hands elsewhere. How-is-and-ever, I am into their Green New Deal ice cream of spring pea and rhubarb swirled together with sweet and salty toasted almonds.