SBA, health commissioner in hot water over war of words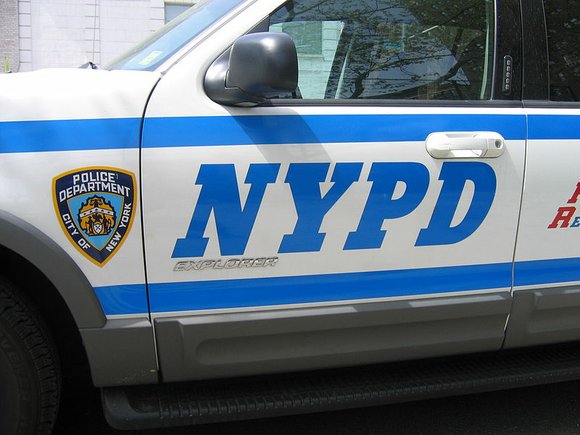 An argument in the darkness recently came to light.
The Police Benevolent Association, the Sergeants Benevolent Association and the Detectives' Endowment Association have called for the firing of New York City Health Commissioner Dr. Oxiris Barbot over comments she made during a phone conversation with NYPD Chief of Department Terence Monahan.
During the conversation, which took place in mid-March, Monahan requested that 500,000 more masks be distributed to police officers to keep them safe on the job during the COVID-19 pandemic. Barbot retorted "I don't give two rats' asses about your cops" getting more masks, and stating that the masks need to be given to other people.
Barbot said she could not adhere to the 500,000 masks request but could give the police 50,000 masks.
The PBA, SBA and DEA immediately went to work denouncing her actions and linking her to the mayor's alleged hatred of police officers.
In a statement, PBA President Pat Lynch called the comments "Despicable and unforgivable. Dr. Barbot should be forced to look in the eye of every police family who lost a hero to this virus. Look them in the eye and tell them they aren't worth a rat's ass. She should have been fired the moment she uttered those words. She must resign or be fired immediately now."
Bronx-based New York City Council Member Fernando Cabrera ripped into City Hall for allegedly selling the NYPD short in favor of other city agencies.
"The thing that strikes me is that there are other agencies, other departments that have no cuts whatsoever, but we are talking about balancing on the back of the NYPD," said Cabrera.
But it was the comments from the SBA's Twitter page that raised the eyebrows of New Yorkers and City Hall.
"Truth is this bitch has blood on her hands but why should anyone be surprised the NYPD has suffered under de Blasio since he became mayor," tweeted the SBA account.
While the SBA hasn't apologized for those comments, in an officially released statement, Barbot apologized for her outburst.
"The members of the NYPD fight valiantly every day to keep New Yorkers safe," stated Barbot. "In mid-March, I was asked to provide the NYPD with a half million N-95 masks, while masks and other PPE were in terribly short supply. I wished we had sufficient numbers to meet their full request and were ultimately able to partially fulfill what was sought.
"This regrettably led to an argument in which words were exchanged between a police official and myself," continued Barbot's statement. "I apologized to that police official then and today, I apologize to the NYPD for leaving any impression whatsoever that I don't have utmost respect for our police department, which plays a critical role on the frontlines each and every day to keep our city safe."
NYPD Commissioner Dermot Shea accepted the apology saying on NY1 that people were under "a lot of different stresses," during that period when figuring out how to address the COVID-19 pandemic.
But some activists agreed with Barbot's original comments and believe that the NYPD's budget has ballooned the city's budget for social services.
During a press briefing, Communities United for Police Reform (CPR) members––along with several elected officials including New York Public Advocate Jumaane Williams and New York State Assembly Member Michael Blake––spoke about the police budget being untouched while other services get the short end of the stick. They believe that there should be a freeze on NYPD funding and want to keep police from expanding into social services and "non-essential" budget areas hidden in their budget.
"We can't police our way out of this pandemic. But cutting the NYPD's massive budget can help fund the equitable recovery from COVID-19 that our communities need," stated CPR leader Anthonine Pierre. "The city's goal should be to make the NYPD smaller, more transparent and less involved in the lives of New Yorkers who need enhanced services and support––not more policing. The NYPD's continued budget growth is unjustifiable, especially given all the services and support needed for recovery in Black, Latinx and other communities of color hit hardest by COVID-19."
Along with speaking against expansion into social services, CPR called for a hiring freeze and cancellation of cadet classes for FY2021.