IBT, TWU and others will have priority access to COVID tests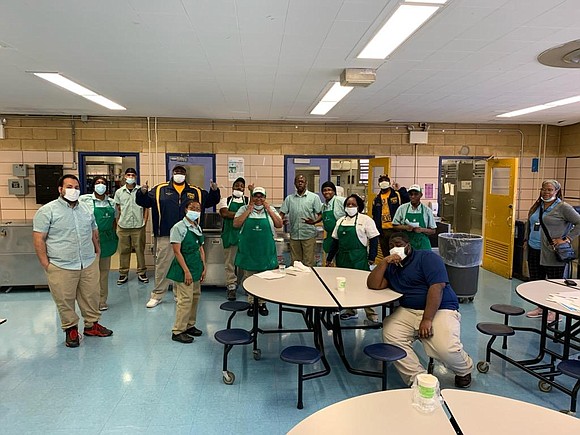 Frontline transportation workers will have first access to coronavirus tests.
As of part of New York State Gov. Andrew Cuomo's expansion of COVID-19 testing the Metropolitan Transportation Authority (MTA), the Transport Workers Union (TWU) Local 100, the International Association of Sheet Metal, Air, Rail and Transportation Workers (SMART), and the International Brotherhood of Teamsters (IBT Local 808) will have first dibs on testing.
The state will conduct antibody testing for transit workers starting next week.
MTA Chairman and CEO Patrick Foye thanked Cuomo for giving his employees first access.
"Governor Cuomo's leadership in battling this crisis has enabled us to flatten the curve and these latest actions will bolster testing capacity to stop the spread of this virus and save lives," stated Foye. "Transportation workers are the heroes moving heroes of this pandemic––getting the healthcare workers, first responders and other essential personnel to and from work so they can save lives.
This priority access applies to all MTA workers including Metro-North Railroad, Long Island Rail Road, MTA Bridges and Tunnels and MTA Construction & Development employees…even if they're not symptomatic.
"We've been urging the government and the MTA to make testing available to all transit workers as soon as possible, so this is a very positive step forward," stated TWU Local 100 President Tony Utano.
As of last Thursday, April 23, 84 transit workers had died of COVID-19. With the workforce being mostly middle-aged and male, and many with pre-existing conditions, it makes higher rates of infection more likely. The majority of those deaths, however, have occurred with MTA bus and subway employees.
New York City's death rate for COVID-19 is 123 per 100,000. According to Politico New York, the death rate within bus and subway employees is 151 out of 100,000.
Secretary-Treasurer of the International Brotherhood of Teamsters Local 808, F. Christophe Silvera, said
"Governor Cuomo's expansion of diagnostic testing is critically important for all the heroic employees who are reporting for work every day to ensure that MTA Metro-North Railroad service continues throughout the COVID-19 crisis," stated Silvera. 
Another part of Cuomo's executive order, New York State is allowing pharmacies to conduct diagnostic testing for COVID-19. It would unlock a network of over 5,000 pharmacies as new coronavirus testing locations.
SMART Union General Chairman Anthony Simon said that his constituents have put themselves in harm's way daily with their jobs, but hopes that early access to testing leads to more of his men and women staying alive.
"The members of the LIRR workforce have been performing heroic work day-in, day-out throughout the COVID-19 pandemic," said Simon. "Stay safe and we will get through this together."