Guyana voter recount finally gets cracking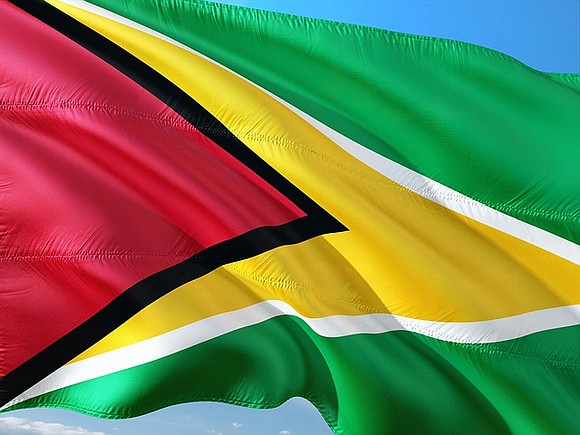 A recount and audit of ballots and documents of Guyana's highly disputed March 2 general election was scheduled to get underway on Wednesday, May 6, nearly 10 weeks after the first ballot was cast.
Both the governing multiparty coalition of retired army general David Granger and the main Indo-dominated opposition People's Progressive Party of former Housing Minister Irfaan Ali claimed victory in what was seen as the most important election since independence, as the largest of the 15 nations in the Caribbean Community is set to earn billions from offshore oil revenues in the coming years.
So the stakes were high when just under 500,000 people joined lines at polling stations on March 2 to vote. However, by dusk on that day, it became quite clear that the polling would be bitterly disputed as both claimed victory and dug in their heels to stay with their claims.
The PPP had demanded that the votes be recounted only for District Four which encompasses the city and areas to the east and south, because it felt it had done well enough in those to breast the tape despite the fact that it is traditionally trounced in this region.
But after weeks of wrangling and calls from all quarters, including the Trump administration, for the Elections Commission (Gecom) to deliver credible elections, a decision was taken to recount and audit all 10 electoral and administrative districts.
The PPP bitterly opposes the full recount, clearly fearing that an examination of documents could expose various forms of electoral fraud including ballot stuffing. The coalition is also not that enthused about a full recount but has said it is prepared to live with such and may well benefit from that exercise, as it seems to think that the PPP might have outdone itself with voter malfeasance, not expecting that a full tally and audit would have occurred so long after polling day.
The stalemate has left the country of 780,000 without a sitting parliament for more than a year and only an interim cabinet, its power and influence to spend undermined by its interim status even in the midst of the COVID-19 emergency.
Monitors from Caricom will oversee the process. A livestream of every ballot officials examine will likely be fed to citizens at home on partial pandemic lockdown.
Elections in Guyana, where people vote strictly along racial lines, have always been disputed by participating parties, have always attracted widespread allegations of fraud and rigging, and have in recent decades had to be monitored by groups from outside to bring credibility to the process.
Commissioners say that the number of people who will participate in the process will be limited because of social distancing rules and the COVID-19 task force will monitor the process to ensure no infections of those participating.
The PPP has said that all that is needed is for a simple tally of ballots in boxes, saying that matching the number of votes cast to the number of eligible voters in a particular district to determine if there was fraud is unnecessary. The coalition thinks otherwise and wants all documents to be matched against votes cast to determine the extent of fraud as it has claimed. Elections Commissioner Vincent Alexander says this is the way to transparency and credibility.
"If you are transparent, what is it you want to hide in relation to matters such as taking the list, which was used at the place of poll on which list names were struck off, and that's the procedure—to determine how many persons turned up to vote and then to check the actual ballots to see if there is a correlation between the number of persons recorded as having turned up to vote and the number of ballots in the box. What's the difficulty with that and transparency," he asked.