EMS & corrections officers implore Congress to 'fund the front lines'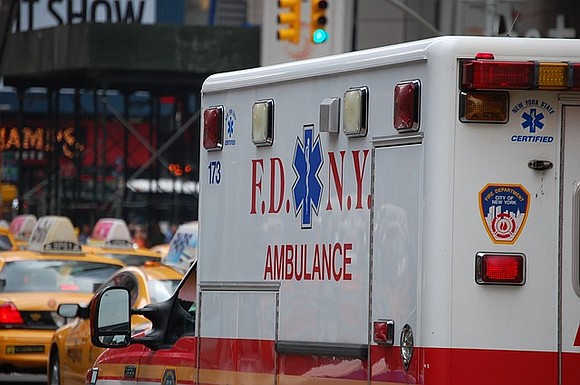 EMS workers and correction officers are calling on the federal government to aid them with funding public services at the state and local levels and to address the shortage of gloves, masks, hand sanitizers and other safety measures that would keep first responders safe.
During a teleconference with the media, AFSCME President Lee Saunders said the lack of funding was by design and implemented in the previous decade and now it's coming back to bite Congress.
"Staffing levels were slashed during the great recession," said Saunders. "This is about the time the attacks on public sector unions reached a fever pitch. We're all paying the price for the reckless and short-sighted austerity measures of the past decade."
EMS workers are the first in line responding to COVID-19 cases in communities while correctional officers are tasked with slowing down the spread of the coronavirus among prison inmates and staff who are at high risk of exposure. EMS and corrections officers no longer want to be told to work with less. They want the funding they believe they need to function.
Jared Rosenberg, paramedic supervisor for the Town of Greenburgh Police Department in Greenburgh, N.Y., said that they shouldn't need the help of civilians to fill the role the federal government should play.
"We've resorted to collecting masks from the community. Over 195 masks and over 1,000 surgical masks," said Rosenberg. "We're grateful, but this is no way to prepare for the uptick in cases."
This month, Congress passed $8.3 billion in emergency coronavirus funding, but none of the money is set aside for first responders, who are still short on face masks, gloves and other protective measures. While there is money going toward developing vaccines, disease surveillance, disaster loans, etc., none of it is going to those on the front lines of the COVID-19 outbreak.
Tanisha Woods, corrections officer at Texas Department of Criminal Justice's Dr. Lane Murray Unit, said that in order to protect the prison staff and inmates, they need the proper resources.
"It's not only on the state to make sure we have enough gloves, masks, soap and cleaning supplies, but we need the federal government to step up and provide direct funding to state and local governments who are leading the fight against this virus," said Woods. "…It is my duty to maintain safety and security within my unit, but I can't do that if I don't have the proper information and resources."
Rosenberg echoed something similar when discussing how workers need to be tested for COVID-19 and need additional PPE.
"We can't afford to have 10 to 15 percent of our workforce not report to work for two weeks because they do not know if they were exposed," said Rosenberg. But the White House isn't playing ball.
During a Sunday briefing, White House Trade Advisor Peter Navarro said, "We're getting what we need without putting the heavy hand of government down."
Saunders believes that now's the best time for the government to get involved and not shirk their responsibilities.