Annie Turnbo Malone, trailblazing millionaire and beauty maven
Herb Boyd | 3/26/2020, midnight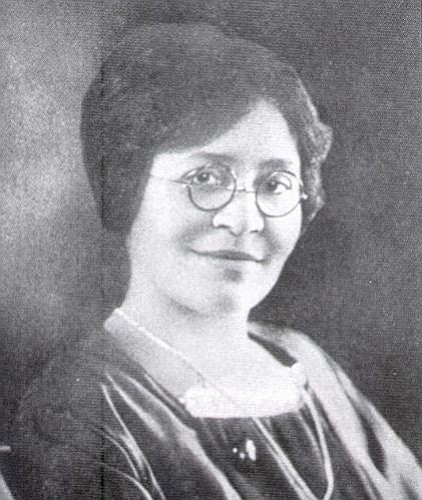 Invariably, with study and research of Madam C.J. Walker, Annie Turnbo Malone is mentioned, and she gets a little more than a passing nod in the recent Netflix bio-pic of Walker. In fact, some fans and devotees may take exception to how she's depicted, particularly the fictionalized fight scenes between them.
But like so many of the columns here, one luminary leads to another, and Annie is the woman of the moment, mainly because she is often overshadowed by the fame and wealth Madam Walker acquired. Even so, she deserves her own story, her own claim to recognition and achievement.
This will be a redo on Annie's life and legacy in these pages, and the provocation comes from the Netflix feature, much in the same way they stimulated a fresh round of discussion on the assassination of Malcolm X. Two years ago, thanks to Shomari Wills' book "Black Fortunes," we learned much about Annie accomplishments.

Wills opens his chapter on Annie with a pivotal event that presaged her founding of the Black hair industry. "As her small fingers wove through her sister's thick, curly hair," Wills wrote of Annie's early genius, "two of her sister's friends, Lilly and Bea, sat a few feet away at the kitchen table, making small talk and watching Annie. 'She's got the knack,' Lilly said. 'She can do hair like nobody's business.' 'And it's going to be my business,' said Annie as she continued to wrap sections of her sister's hair around her fingers and then weave them together."
This moment was a seminal moment in Malone's life, a life that began Aug. 9, 1869, according to Wills, in southern Illinois, where she was the daughter of formerly enslaved Africans Robert and Isabella (Cook) Turnbo. The advent of the Civil War was just the opportunity her parents needed to transform their lives. Robert joined the First Kentucky unit of the Union Army, and Isabella, with the children in tow, escaped from Kentucky, which, though neutral, maintained slavery.
Isabella traveled secretly down the Ohio River until she reached Metropolis, Ill., a relatively safe refuge, where Annie was born, and the 10th of 11 children. She was still a toddler when her parents fell ill and died within months of each other, leaving her an orphan. For a short period of time she attended public school in Metropolis before moving to Peoria, Ill., to live in 1896 with Ada Moody, her older sister.
In Peoria, Annie attended high school, but because of frequent illness she had to withdraw from classes. It was during this school-less phase that she began to devote more time to hairdressing. From her brief lessons in chemistry while in high school, she had acquired enough knowledge to begin experimenting with various hair care products. At this time, many women used goose fat, heavy oils, soap or bacon grease to straighten their curls, a treatment that often left the hair and scalp damaged.
By the early 1900s, Annie was living in Lovejoy, Ill., with her siblings. She continued her experiments with hair care products, at last developing her own line of non-damaging hair straighteners and special oils, as well as hair-stimulant products for Black women. Wonderful Hair Grower was the name of her new product, and she began promoting and selling the bottles door to door. Soon, with each sale, the product gained popularity, practically revolutionizing the way Black women treated their hair. Explaining how Annie concocted her own elixir, Wills said she copied the ingredients used in cow ointment, that is, "petroleum, sulfur and lanolin or beeswax."