KnowYourNumb3rs Rebirth of a New Nation: March 19 -March 25
Kya French | 3/19/2020, 5:46 p.m.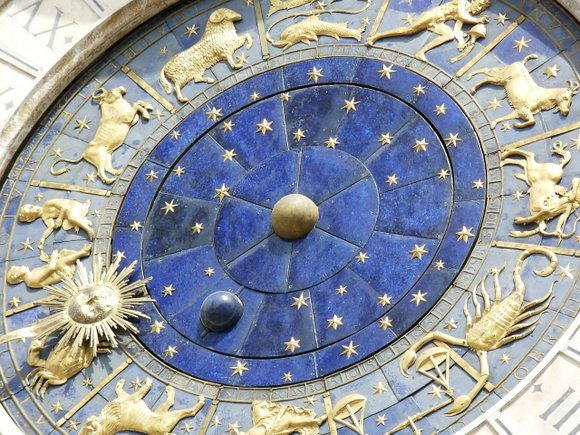 Waking up and coming to grips that we're in a new day in this Age of Aquarius. Opportunities are at the doorsteps for those who are ready to lead. Spiritually, readiness is necessary to overcome this crisis. Pluto, Saturn, Mars, and South Node are in Capricorn, building a new world order and the fall of governmental systems. It's also a time to build better economic systems. This change is necessary for the foreseeable new structure and foundation ahead. Change in your beliefs, your home, the workplace, suggest a new spiritual beginning. The world is in a 4-universal year. 4 rules the underdog; the odd and unusual, as well as the sudden and unexpected. 4 is also a health indicator suggesting the heart, lungs, back, and eyes. 4 rules Cancer in the fourth house. This week suggests you be aware of what's occurring in your own home, workspace, and physical environment. Are you prepared? It's the Rebirth of a New Nation. Questions? Call 866-331-5088 or visit Kyafrench.com
Capricorn: This is a week of universal alignments from the beginning, the middle, and the end. Your talents and services may be sorely needed. Use more than one media outlet to promote and inform the people. Mars, the planet of action, is at your service to carry those things you're passionate about. Coming together to build a new system and service to the world is just the start. Are you ready? In this current lockdown, use your time and energy to rebuild. Your skills and talents should be carried out now with due diligence. Sagittarius, Taurus, Aries, Scorpio, Libra, Capricorn, and those birth dates that sum up to 3, 6, 7, 9 are here to help. Keyword: SERVICE
Aquarius: Change is brewing rapidly around you, just as swiftly as events in the news and spreading just as quickly. Don't give up. Instead, keep everything in rotation. A different way of communicating, rather than the usual, seems the key. Be mindful when exercising the arms ad shoulders as they may be tense. The cause may be due to sudden or rapid movements. And don't be distracted with quick conversations that demand a response on the spot. You don't work like that. Cancer, Pisces, Gemini, Virgo, Taurus, and those birth dates that sum up to a 2, 5, 6, 7, 9 are likely to help in creative ways.
Pisces: If you've been following your GPS, yet seem to be going in circles; that's the kind of week this is. It's moments such as these that may explain why you've been going in a roundabout. Did you complete your research? Write it down, then work your plan. Your friends could be a big help as you get yourself back on track. Sometimes we have to listen more and talk less. You want to be open to intuit those inner messages, with knowledge from on high. Aries, Aquarius, Leo, Virgo, Scorpio and those birth dates that add up to a 1, 4, 5, 6, 7, are likely to show you the ropes.