The rainmaker––Majek Fashek––is gone
DIABEL FAYE | 6/18/2020, midnight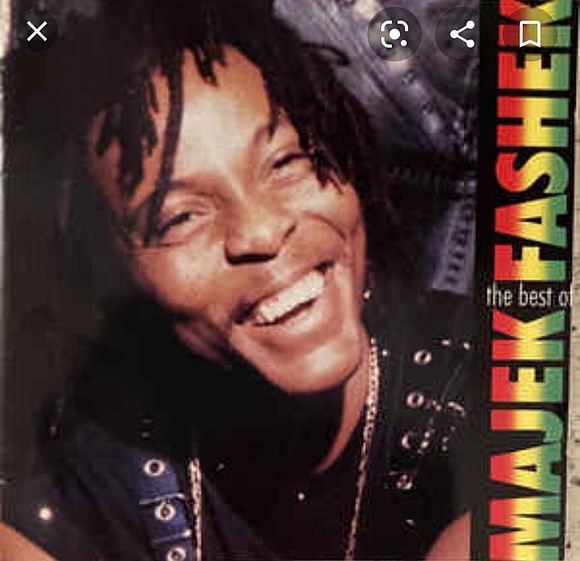 Majek Fashek is no more, and now what is next? [Fashek died on June 1, 2020 in New York, reportedly from cancer].
When someone like Majek Fashek who affected more people than he knew passes-away, the first reaction is always rooted in regretful emotion, then comes a recap of his deeds, and finally each one moves on with the sequels of his impact. In my case, concerning Majek Fashek, I moved on to the third level, but then again how can I proceed to closure knowing that his lifeless body is in a cold box, uncertain about how and when it is going to make the last physical transition down under the warm soil of his hometown.
Majek's atypical musical approach and artistry was underserved in a music industry sectioned in genres. His potential never yielded what it could have and that has a direct correlation with the state of uncertainty his lifeless body is in. He developed a surround-groovy Kpangolo, a derivative of a hybrid post-independence Kpanlogo of Accra's Ga people. In its unadulterated form, it can simply be played with drums, bells and vocals; but, Majek fused it across genres, to unify Afrobeat, reggae, and rock & roll, as his particular identifiable stamp, although chiefly promoted as a reggae artist.
Majek eloquently broke down the aforementioned unification in the track Kpangolo "in America they call it rock and roll … in Jamaica they call it reggae music… but in Africa we call it Kpangolo … " In the end, his Kpangolo content, eloquently featured in what I consider to be his best album "Spirit of Love," was there as an undercurrent; his rock and roll potential even more underrated, although his magnificent contributions in all of them said volumes about this kaleidoscopic potential.
Majek burst in the international reggae scene and was sanctified by his "Prisoner of Conscience" album and subsequently his remake of Marley's "Redemption Song;" long before, his credentials in this genre were already cemented in Nigeria playing with the Mandators and other reggae acts. Other than his reckless and joyful onstage stamina similar to that of Jacob Miller and his seamless indistinguishable delivery of Marley's multiple hits, Majek was a master of Rasta man gimmickry, until his Kpangolo groove started to percolate from all directions. It made him a unique character in the reggae scene by stepping over the monotony of the one-drop and a rhythm section far more complex than the regular steady Nyabingui heartbeat.
As he did with reggae, the Kpangolo he used texturally was a discernable Majek thing. In the "Rainmaker" album, he made exceptional, outstanding, remarkable evocative covers of all-time rock and roll classics such as "Hey Joe" and "Hotel California." On stage, regardless of which format or style, he indulged in spontaneous, seamless aggressive, distorted rock and roll guitar style, at times speeding through notes, if he wasn't holding and squeezing them long enough to transport the audience into his rock/blues fantasies.
In one billing at New York City's Roxy, I wondered how he managed to emit such an abstract sound that defied a state of lucidity and the only thing he didn't do was to smash his guitar or burn it on stage like Hendrix periodically did; it is still difficult for me to say whether it was a stunt or reality. In Majek, underneath his Rasta man moves, locks and look––clad in black leather studded decorative paraphernalia, and his black Victorian undertaker's hat, I saw a fitting CBGB hybrid punk/rock star.