NFL confronts racism amid protest movement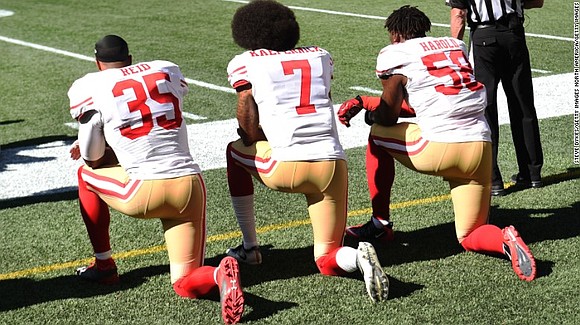 Three words you usually never hear from the NFL: we were wrong.
The league admitted their wrongdoing in not listening to players concerns about racial inequality on Twitter.
"We, the National Football League, believe black lives matter," NFL commissioner Roger Goodell said in an 81-second video statement last Friday. "I personally protest with you and want to be part of the much needed change in this country. Without black players, there would be no National Football League."