The sports world responds and mourns for George Floyd
VINCENT DAVIS | 6/4/2020, midnight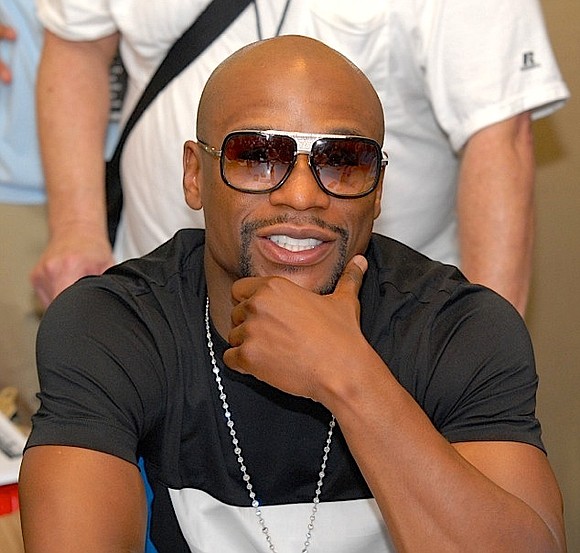 To most, this virus pandemic that we're experiencing is a first of its kind, but unknowingly to some, we, Black people have been mired in a pandemic of inequality, of racism, described by basketball Hall Of Famer Kareem Abdul-Jabbar in an op-ed piece written this week for the Los Angeles Time as, "dust in the air."
Jabbar, 73, who grew up in this community before attending UCLA on a basketball scholarship, drafted by the Milwaukee Bucks, later traded to the Lakers, further stated, "It seems invisible," referring to racism. "Even if you're choking on it, until you let the sun in. Then you see it's everywhere. As long as we keep shining that light, we have a chance of cleaning it wherever it lands."
Well, this time it's landed in Minneapolis, last Monday, May 25, with the lynching of George Floyd, a Black man who was senselessly murdered by a white policeman who had Floyd subdued, on the ground, face down and handcuffed. All for an alleged counterfeit $20 bill.
There was no resistance to the arrest, no fight back, but the policeman, Derek Chauvin, chose to further subdue Floyd by placing his knee on his neck for 8 minutes and 46 seconds, choking the life out ofl Floyd at the scene of the confrontation as three other officers looked on, providing the protection for Chauvin to commit murder.
Floyd's murder has set off daily protests, demonstrations, rioting and looting. Today, Thursday is Day 10.
There's been outrage before. Just last month there were very controversial murders of Ahmaud Arbery and Breonna Taylor. There was the murder of Eric Garner in 2014, also choked by a white cop. There was Sandra Bland, Freddie Gray, Alton Sterling, Laquan McDonald, Michael Brown, Oscar Grant, Philando Castile, Tamir Rice, Walter Scott, Trayvon Martin, going all the way back to Rodney King in 1991, Eleanor Bumpurs, an elderly grandmother, in 1984, to Emmett Till in 1955 as well as the countless other murders by the police that never received any notoriety.
The type of attention being paid to Floyd, whose last words were "Mama," and "I can't breathe," filmed by owners of camera phones, is unprecedented.
Floyd Mayweather has offered to pay the funeral expenses. The Rev. Al Sharpton will eulogize him. Even staunch Republican, conservative radio talk show host Rush Limbaugh, describing Floyd's murder as "sickening," denounced Chauvin and the other officers who have also been fired but haven't been charged yet. But their freedom, not being charged, not being locked up, fuels the rage of the protesters. Their arrests could calm some of the anger around the country.
"He was murdered for no possible, explicable, justifiable reason," said Limbaugh, shockingly, quite unexpected. "It was just sickening, sickening to watch, sickening to see."
Michael Jordan, Tiger Woods and Tom Brady, not known for their social activism, have also made statements regarding Floyd, a security guard and father of two.
"I am deeply saddened, truly pained and plain angry," said Jordan. "I see and feel everyone's pain, outrage and frustration."
Although Woods' statement was extremely careful not to offend any one, or appear to take a side, he did say something key.
"We can make our points without burning the very neighborhoods that we live in," which is what's been happening.
Looters have turned Floyd's death into an opportunity to vandalize stores, for example, in Soho and on Madison Avenue here in Manhattan, and Wilshire Boulevard and Rodeo Drive in L.A.
Floyd's death has deeply touched the sports world. Athletes and sports figures here and abroad have felt the need to respond. The Knicks have been chastised for not responding.
Former NBA player Steven Jackson described his feelings in regards to Floyd's murder.
"You can't tell me that he didn't feel that it was his duty to murder my brother, and that he knew he was gonna get away with it," said Jackson, describing the footage everyone has seen of Chauvin with his knee on Floyd's neck, unresponsive to Floyd's pleas to be able to breathe. "You can't tell me that wasn't the look on his face."