Stealth Isolation Q&A: Yolonda Ross of 'The Chi' talks Black women's stories
JORDANNAH ELIZABETH | 7/30/2020, midnight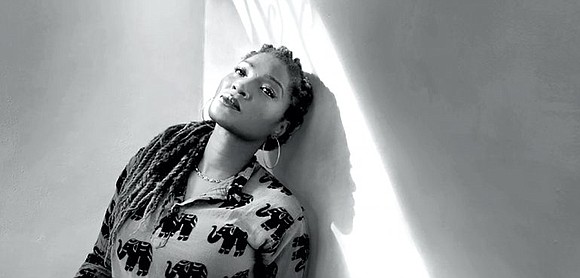 During this time of social distancing, I believe there is an opportunity for us as a culture to listen more to our friends, family and community because we cannot engage in the form of close physical connections like we used to. We now speak over the phone or online and through video conferencing. Every word has become more important because it is the only way we truly have to connect.
I personally had the pleasure of talking to actor, director and writer Yolonda Ross about her roles and contributions to television and film. I wanted to give my platform to the voices of other Black thinkers and artists in our Black entertainment realm to express themselves and their experiences. I'm always happy to listen just as much as I share.
AmNews: You're in the third season of the Showtime series, "The Chi." Why do you think the show is so important in this era?
Yolonda Ross: It's important to see Black life, see it in its full range, not just what's shown on the news. As far as violence, you know in a lot of these areas Black people are being shot left from right by police. It's seeing mothers of these children, it's seeing the wives, it's seeing the families, it's seeing what Black people go through is just like what white people go through, or what anybody goes through. You just want your families and loved ones to be safe, to get a proper education, you know, to live life to its fullest.
AmNews: Is that why you were drawn to the show and the script?
Ross: The writing is good, it's not stereotypical, the characters are developed; all of these things made me want to play Jada and be a part of the show. It all starts with the writing, you know.
AmNews: You've had such an amazing career, what were some of the most important projects that you've done?
Ross: My first one "Stranger Inside" was, is, still the pinnacle of everything to me. Getting to play Treasure set the tone for what I put out in this industry. Getting to play Ms. Green in "The Get Down" and Fontayne in "Go for Sisters," you know, having John Sayles write that part for me and the part for LisaGay Hamilton.
Being able to play two Black women leading a film that weren't bickering over a man, who weren't acting all kinds of crazy ways, you know, we were two adult women looking for a child. That's what that film was about. Those three [films] and my own short film, "Breaking Night." I'm happy with all the parts I've gotten, but those are the ones that stand out for me.
AmNews: Could you speak a little more on why you choose to play more authentic independent parts compared to Hollywood standards?
Ross: My whole feeling about being a part of this business, it was not a plan. I was led to this, so I'm here for a reason and these characters come through me for a reason. I am put here to bring characters of people they see everyday in their neighborhoods knowing that they don't want to deal with these people. Maybe they know them and don't have a second thought about them but I'm here to shed light on them for you in a 100% inauthentic way and show you them in a humane way. Because some of them, like playing a child molester, there is nothing about that that's positive but I played that character in "Antwone Fisher" with no judgement.