Reopening puts teachers, students and all educators in danger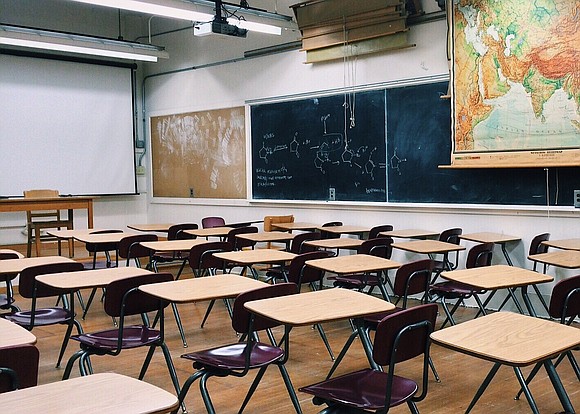 President Donald Trump wants schools to reopen, and cities have put together their own plans for schools reopening.
But has anyone talked to teachers?
"Is it actually safe to reopen schools at this time?" asked Faiza Khalid, 37. Khalid, who teaches technology at PS 36 in District 5 in Manhattan, said that while City Hall may have a plan in place, that doesn't mean it's safe.
"Although in New York we have seen significant progress in the control of cases, we have not had enough data since phase 4 of reopening as to how it may impact the spread of the virus," Khalid said.
According to the Center for Disease Control and Prevention, an agency the Trump administration forced to give up their COVID-19 stats so the administration can release them to the public on their own, schools should reopen safely because child deaths from the coronavirus are lower than adult deaths.
"The best available evidence indicates if children become infected, they are far less likely to suffer severe symptoms," read a recently released CDC report emphasizing the importance of reopening schools. "The rates among school-aged children are much lower than among adults. At the same time, the harms attributed to closed schools on the social, emotional, and behavioral health, economic well-being, and academic achievement of children, in both the short- and long-term, are well-known and significant."
In the same report, the CDC also compared COVID-19 to the flu (a point consistently parroted by Trump himself and his supporters).
"Although relatively rare, flu-related deaths in children occur every year," read the report. "From 2004-2005 to 2018-2019, flu-related deaths in children reported to CDC during regular flu seasons ranged from 37 to 187 deaths. During the H1N1 pandemic (April 15, 2009 to October 2, 2010), 358 pediatric deaths were reported to CDC."
According to the reference page at the end of the report, these stats were taken from a CDC COVID Data Tracker. Data that the Trump administration released after taking over the CDC's numbers on COVID-19.
Khalid said that the White House's motivation for reopening schools is cynical and dangerous to students of color.
"I believe the Trump administration feels that public schools and the teachers and children that attend them should sacrifice their safety to help reopen the economy against the advice of scientists and medical professionals," said Khalid. "The Trump administration views the public school system as a baby-sitting service to get low and moderate income employees to get back to work. They have not shown any regard for the fact that COVID-19 disproportionately impacts minority students of color in the inner cities of this nation."
According to a report from the Advanced Materials Processing Research Lab, funded by the Dorsey & Whitney Foundation, Black Americans and Indigenous people who are infected with COVID-19 died at higher rates than other races. Through July 21, 1 in 1,350 Black Americans (73.7 deaths per 1,000) and 1 in 1,650 Indigenous people (60.5 five deaths per 1,000) died after infection. For good measure 1 in 3,100 white Americans (32.4 deaths per 1,000) infected by COVID-19 died, while 1 in 3,250 Asian Americans (30.7 deaths per 1,000) died.