Edward C. Williams, the first professionally trained Black Librarian in U.S.
Herb Boyd | 7/30/2020, midnight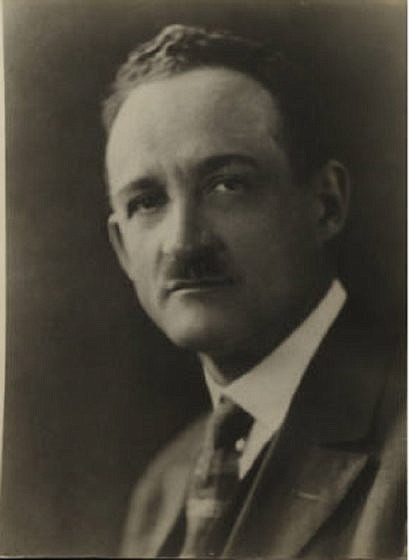 As ever, there is an attempt to balance gender and profession in our profiles, and I think Edward Christopher Williams comes pretty close to matching the prestige and esteem of last week's feature on Ola Mae Spinks.
Spinks, you may recall, was a phenomenal librarian and played a key role in the compilation and organizing the historic collection of slave narratives at the Library of Congress. Williams was distinguished as the first professionally trained African American librarian in the U.S.
Born on February 11, 1871 in Cleveland, Ohio to an African American father and an Irish mother, Williams attended the public schools in the city before earning a bachelor's degree graduating with distinction as valedictorian and election to Phi Beta Kappa fraternity from Adelbert College of Western Reserve University (WRU) in 1892––he was subsequently appointed assistant librarian of Hatch Library at the college. In 1894, he was promoted to librarian at the library and maintained this position until 1909 after which he resigned to become the principal of prestigious M Street High School in Washington, D.C.
Williams took a sabbatical leave in 1898 to pursue a master's degree as a librarian at New York State Library. He completed the two-year program in one year and then returned to WRU as librarian and instructor. With the establishment of the WRU library, Williams assumed the duty as a bibliography and reference guide. In 1916, he was elected head librarian of Howard University, where "he spent 13 years serving the University Library and developing its collection. Williams also assumed additional responsibilities as a professor of bibliography, instructor of German language, chair of the romance languages department, and director of the library training class. During his career at Howard University, he advocated for the need for professional personnel, and he worked on improving the quality of the library resources," source related.
His novel "When Washington Was in Vogue" was published in 2004 after it was rediscovered by scholar Adam McKible and renamed "The Letters of Davy Carr, a True Story of Colored Vanity Fair" and now considered among the earliest epistolary novels by an African American. It has earned Williams a niche in the pantheon of Harlem Renaissance authors. An able and astute intellectual, Williams was an active member in a number of associations, including a founding member of the Ohio Library Association where he was elected secretary in 1904. Later he chaired the OLA and lectured widely in this capacity while continuing his relationship with the American Library Association (ALA), helping in the planning and conducting of their annual events. In fact, in 1928 he was instrumental in planning the first conference of African American Librarians that was held at Fisk University, though he died a year before the event. He was also vice president of the New York State Library School Association in 1904. Two years before this appointment, he married Ethel Chesnutt, the daughter of the great writer Charles Waddell Chesnutt. They had one son, Charles Chesnutt Williams. He was a lawyer and was working on a biography of his father before his death.