Caricom states battle pandemic; Bahamas reimposes some measures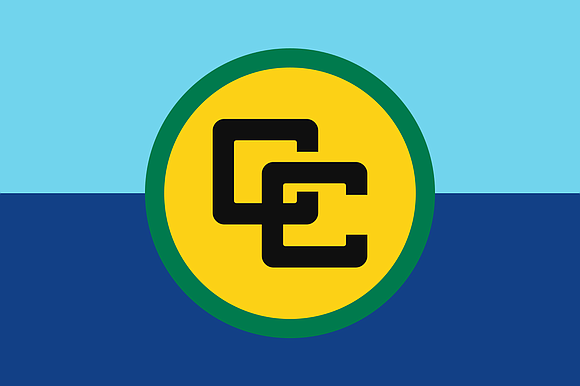 Three Caribbean Community countries, including two which share borders with Brazil and Venezuela and tourism-dependent The Bahamas, are being forced to grapple with major COVID-19 spikes in recent days, with authorities in The Bahamas being forced to impose weekend lockdowns and a ban on international flights from some countries until the increases decline, officials said this week.
Last weekend, Bahamian Prime Minister Hubert Minnis banned flights from corona-weary American cities after some visitors and locals who were repatriated tested positive for the virus, but airports remained open to flights from the European Union, Canada and the United Kingdom.
The cabinet has also reimposed a 7 p.m. to 5 a.m. curfew and has banned all businesses except petrol stations, pharmacies and groceries from opening during the curfew period.
The move came after health officials announced 42 new cases at the weekend, 35 on Grand Bahama which was pounded by Hurricane Dorian last year, and five on New Providence.
Minnis said the latest measures are designed to help flatten the curve, as cases have spiked since the archipelago reopened for business at the beginning of July.
"Regrettably the situation here at home has already deteriorated since we began reopening our international borders. Our current situation demands decisive action if we are to avoid being overrun and defeated by this virus. We are taking these strong actions to save lives."
Domestic carrier Bahamas Air has also been banned from operating flights to the U.S., and those stranded in the U.S. or willing to come here as tourists will have to do so via European carriers and other carriers from countries where the virus is not as rampant as in the U.S.
Meanwhile, The Bahamain Chamber of Commerce said through spokeswoman Khrystle Rutherford-Ferguson that the cabinet will have to find the correct balance between protecting the public's health and giving already struggling businesses a chance to survive.
"As the private sector, we know firsthand the impact of the lockdown measures and what that means for the survival of our businesses and the staff that we employ. Many families depend on the survival of our businesses as a source of income and to provide much needed goods and services. Additionally, and to a great extent, the government depends on the private sector as a source of revenue through taxes," she told Guardian Business.
"These taxes fund community projects, social benefits enjoyed by all and provide resources for capital works. Hence, the fine balance of protecting public health and safety while permitting economic activity must be maintained. Any prolonged lockdown will have a devastating impact on our economy."
In the south Caribbean states of Guyana and Suriname, authorities are struggling to control steady spikes in the number of positive cases even as governments appeal to people to avoid gathering in large numbers especially while socializing.
Surinamese officials this week reported the number of active cases at 533, with nearly 900 recovering after positive tests. There have been 24 deaths. The nighttime curfew remains in effect as is the case across the border with Guyana, where police are forced to mount nightly operations to disperse large crowds of people socializing at shops and other places.
"After all, we know that COVID-19 will no longer disappear. We therefore need to empower ourselves and know how to continue living a life that includes COVID-19. The government understands the uncertainty and fear that exists among society, but these feelings should not keep us from what is important to us and that is to keep Suriname liveable for all of us, to have a country where our children can grow up carefree in all prosperity and well-being," President Chan Santokhi said in a weekend national address.