A broken-down USPS could decide America's fate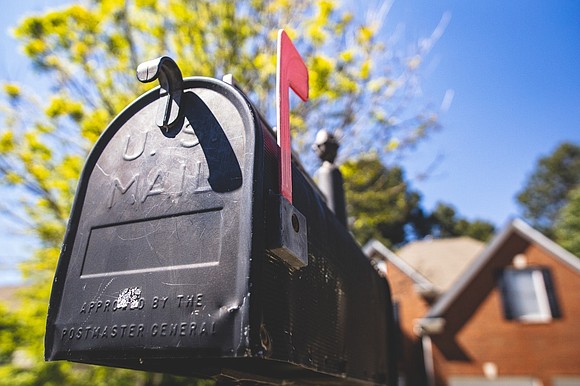 On Tuesday, Senator Bernie Sanders introduced a bill to manufacture and distribute personal protective equipment to all Americans. The proposal, which included sign-offs from Senate Majority Leader Chuck Schumer and Senators Kirsten Gillibrand and Kamala Harris, would use the United States Postal Service to mail three free, reusable masks to every person in the country including those who are homeless, incarcerated, in assisted living facilities, or in college dorms.
With the current state of the USPS, however, that plan may be difficult to pull off. America's postal service is in disrepair with some pundits and academics believing it to be by design.
In the spring, President Donald Trump blocked emergency funding for the USPS which employs almost 600,000 people. According to the Washington Post, Trump also allegedly threatened to veto the CARES (Coronavirus Aid, Relief, and Economic Security) Act if the $2.2 trillion pact contained funding for USPS. During a news conference in April, Trump called the postal service "a joke" and said that it needed to quadruple its prices for services in order to close its debts.
Those looking to save the postal service have been blocked at every turn. Legislators had agreed to bail out the USPS to the tune of a $13 billion grant that they wouldn't have to repay. That was blocked by U.S. Treasury Secretary Steven Mnuchin.
Postmaster General Luis DeJoy echoed the Trump administration's doctrine and said the postal service, as it is, won't survive.
"The Postal Service is in a financially unsustainable position, stemming from substantial declines in mail volume, and a broken business model," stated DeJoy. "We are currently unable to balance our costs with available funding sources to fulfill both our universal service mission and other legal obligations. Because of this, the Postal Service has experienced over a decade of financial losses, with no end in sight, and we face an impending liquidity crisis."
While attempts to contact officials at the American Postal Workers' Union were unsuccessful, union leaders have been loud about their disapproval of the Trump administration's actions.
"The new Postmaster General, Louis DeJoy, a multi-millionaire businessman who knows little of the inner-workings of the public Postal Service, has been in office just a little over one month," read a recent statement. "Yet without consultation or input from any of the postal unions, postal customers or mailing community he has launched a series of actions that will undermine the postal service and are an insult to every postal worker, every postal craft and every postal customer."
Some of those actions include reducing hours, closing on Saturday, delaying mail, slowing service, removing mail processing equipment, reducing work hours and eliminating overtime. APWU officials said they would continue to fight for relief funding in the CARES Act.
"The American Postal Workers Union vehemently opposes any actions that slow down and undermine mail processing, delivery and retail services and thus drives business and revenue away from the Postal Service," read part of their statement.
You could go back to former Congressman Paul Ryan for a recent foray into conservatives and the post office. In 2014, Ryan proposed a budget that postal workers believed was a thinly veiled attempt to make the agency a target for privatization via cutting worker benefits and available services. It called for workers to pay more for health care and cited the continued loss of money and lack of funding liabilities to further defund the postal service and cut services. The budget would also hike up pension contributions from all government employees while simultaneously cutting the workforce.