COVID-19 dictates the terms of the NFL's dramatic changes
JAIME C. HARRIS | 7/23/2020, midnight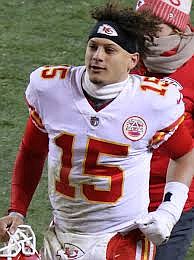 The NFL is the most popular sport in the United States. Actually, it is an obsession. The Super Bowl has grown from a successfully viewed telecast when it attracted 24.4 million people on CBS in its debut (Green Bay Packers vs. Kansas City Chiefs) in 1967 to an all-time high of 114.4 million on NBC in 2015 (New England Patriots vs. Seattle Seahawks).
This past February, Super Bowl LIV (54), broadcast by Fox and won by the Chiefs 31-20 over the San Francisco 49ers, drew a total of 102.1 million people on Fox's television and streaming platforms, making it the 10th most viewed Super Bowl ever. To frame it in a more significant context, it was the 11th most watched TV show in history.

As NFL training camps began this week, it is uncertain if Super Bowl LV, scheduled to take place on February 7, 2021, at Raymond James Stadium in Tampa, Florida, will be held and if so, what will it entail? The customary pomp and circumstance may be absent as the novel coronavirus pandemic has already uncompromisingly necessitated major changes to how the league is moving forward with the upcoming season.
Some of the modifications are the result of governors making decisions regarding the mitigation of the spread of the virus in the respective states in which individual franchises are located. The Jets and the Giants are the first two of the NFL's 32 teams that have been notified they will be playing their home games without any fans occupying the seats at MetLife Stadium.
Earlier this week, NJ.com published a statement from New Jersey Governor Phil Murphy, initially obtained by NJ Advance Media, explaining his decision to apply a statewide regulation of no more than 500 people at outdoor gatherings.
"My administration has been working in close coordination with professional sports and college teams to determine how to proceed safely with games at their stadiums amid the ongoing COVID-19 pandemic," read Murphy's statement. "While we look forward to the day we can return to games as normal and cheer from the stands, continued concerns for the health and safety of fans, team members, and staff dictate that our executive order limiting outdoor gatherings does apply to sporting events, including training camp."
It is a near certainty that more governors will also impose similar rulings, tangibly altering the look and feel of training camps and NFL games. Economics are a primary concern of governors, mayors, team owners, players, vendors and other stakeholders as the NFL is a massive revenue driver for multiple associated businesses and industries.
However, taking prudent short-term measures to avert a potential large scale spread of the virus from close interaction by fans will produce greater long-term economic outcomes. Preventing players from contracting COVID-19 is of equal importance. The efficacy of the protocols instituted for players, coaches and team staff has yet to be determined. On Tuesday, the NFL Players Association informed players there will be no preseason games held prior to the start of the regular season and that training camp rosters had been reduced to 80 from the usual 90. The same day, the union announced that 59 players have tested positive for COVID-19 ahead of training camp and that overall a total of 95 players and staff had tested positive.