Big Mac racism at McDonald's
Whitney Gresham and Trevor W. Coleman II at The Michigan Chronicle | 7/9/2020, 7:19 a.m.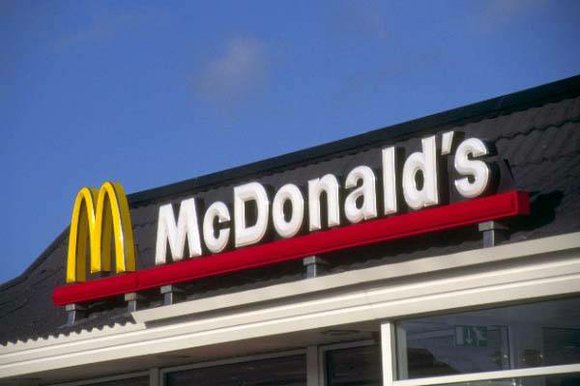 For more than 50 years, the McDonald's Corporation took pride in branding itself as a socially conscious corporation particularly interested in doing business in abandoned and long-ignored Black communities while embracing racial diversity as a critical component of its corporate ethos.
It is a philosophy that helped create a popular narrative and also focus on story that the Chicago-based company was a progressive business and a place where African Americans could grow, find mentors, promotions and economic opportunity.
However, that image was shattered this year in an explosive lawsuit brought by two African American female executives who claim that under new leadership the company not only deliberately divested from the Black community and businesses, but hurled racist, sexist insults at them including referring to the employees as "niggers" and "angry Black women."
Adding further injury to the grotesque insults, the women also claimed when they spoke up about such treatment they were demoted, and the perpetrators were promoted.
The shocking accusations have rocked the fast food industry especially since McDonald's has long projected itself as a leader in diversity initiatives and as an aggressive recruiter and developer of African American talent and entrepreneurs.
But Domineca Neal and Vicki Guster-Hines, former vice presidents of the fast food chain, allege the discrimination and harassment started and progressive programs came to a screeching halt following a change in corporate leadership at McDonald's in 2015. In their suit they said the new regime engaged in systemic racist and discriminatory behavior and civil rights abuses against them and other Black executives.
Among the allegations were that one top white male executive repeatedly referred to them as "angry Black women" and another who earlier had referred to Black employees as "niggers" shockingly being promoted rather than disciplined following a complaint filed against him for such racially abusive language.
In an exclusive interview with the Michigan Chronicle, Neal, a native Detroiter, said the harassment began shortly after the new CEO, British-born Steve Easterbrook, came on board in 2015 and initiated a corporate restructuring plan that de-emphasized racial diversity and input from Black executives and franchisees. She and Guster-Hines were then demoted from vice-president to senior director positions in July 2018.
They are seeking compensation following those demotions, claiming that they occurred as a result of discrimination.
"When they assumed leadership, it became very clear that African Americans stakeholders were no longer a strategic priority and the environment became toxic," she said. "An example would be, you know, cutting advertising spending with African American agencies that impacted, of course, African American customers and local community organizations, and it didn't make economic sense, it didn't make good business sense."
McDonald's commitment to diversity was so widely known and promoted that it was regularly named among the Fortune 500 top corporations for diversity and inclusion and other companies would benchmark against them.
That reputation, however, is now threatened by the lawsuit scheduled to be heard in the Northern District Court of Illinois next month or early August. Besides Easterbrook; who was let go last year after it was revealed he was involved in an affair with a colleague in violation of company policy, also named in the suit are the current CEO, Chris Kempczinski, and Charles Strong, the chief field officer.