AFT decries Washington's attack on education
STEPHON JOHNSON | 7/9/2020, 12:01 a.m.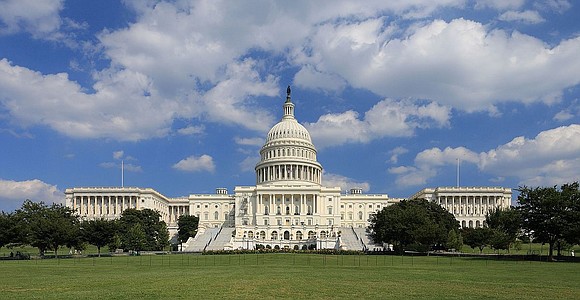 The American Federation of Teachers is fighting a war against the separation of church and state and student vouchers. It took a significant blow this month.
With a global pandemic wrecking the economy, people's lives and public schools, U.S. Education Secretary Betsy DeVos has seen an opening to push for "school choice." It looks like she, and other private and religious schools, got their wish courtesy of the U.S. Supreme Court.
The court ruled in the Espinoza v. Montana Department of Revenue case that states can't bar religious schools from receiving the same public money that non-religious private schools do. In a 5-4 decision, the court ruled that barring religious schools from the federal tax credit voucher program violated parents' religious freedom.
Chief Justice John Roberts wrote that if the state government didn't provide money to non-religious private institutions, this wouldn't be a problem.
"[O]nce a State decides to do so, it cannot disqualify some private schools solely because they are religious," wrote Roberts in his decision.
The case made its way to the U.S. Supreme Court due to the Montana state constitution containing a no-aid provision barring the state government from giving public funds to religious private schools. Montana's state government usually worked around this rule via "Big Sky Scholarships." Money donated to said scholarships can be used by students to go to non-religious and religious private schools.
American Federation of Teachers President Randi Weingarten agreed with Justice Sonia Sotomayor's dissent calling the ruling "perverse." She also said it threatens public education and religious liberty.
"Never in more than two centuries of American history has the free exercise clause of the First Amendment been wielded as a weapon to defund and dismantle public education," said Weingarten. "It will hurt both the 90% of students who attend neighborhood public schools, by siphoning off needed funds, and, in the long term, those who attend religious schools by curtailing their freedom with the accountability that comes with tax dollars."
This month also marked the official implementation of the department's Accreditation and State Authorization "Rethink Hire Education Regulations" which will "expand educational options for students, protect schools with religious missions, lower accreditation costs borne by institutions of higher education, clarify an institution's responsibility for determining where a student resides and what distance learning rules impact that student…," read a release. The new regulations would also open up schools to students that wouldn't otherwise attend due to their geographic region. The education department referred to the idea as "outdated."
"We've made tremendous progress during the last three years, challenging everyone in the higher education community to rethink how we approach education with an eye toward putting students at the center of everything that we do," said Secretary DeVos. "We tackled a huge regulatory overhaul, and thanks to achieving historic consensus among higher education leaders, have published several new rules that will improve access to higher education for students, lower the cost, reduce regulatory burden for schools, and protect taxpayers who subsidize higher education.
In addition to new regulations taking effect, the Trump administration's demanding a one-time appropriation for a grant proposal that would give money to nonprofits in all 50 states that give scholarships to students who want to attend private schools. They want the package included in the new COVID-19 relief package.