Lakers legend Kobe Bryant killed in helicopter crash
Stacy M. Brown, NNPA Newswire Senior Correspondent | 1/26/2020, 6:05 p.m.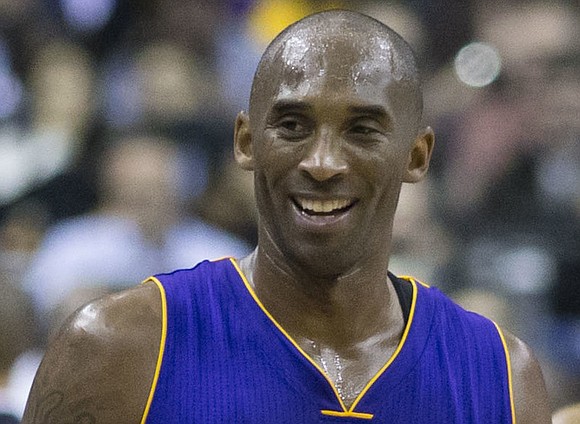 Another Lakers legend, Kareem Abdul Jabbar, who played against Bryant's father, Joe "Jellybean" Bryant, said he was stunned.
"Most people will remember Kobe as the magnificent athlete who inspired a whole generation of basketball players," Jabbar tweeted. "But I will always remember him as a man who was much more than an athlete."
Shaquille O'Neal, who won three NBA titles with Bryant and the Lakers from 2000 to 2002, tweeted that his late and former teammate was much more than an athlete. "He was a family man. That was what we had most in common," O'Neal wrote. "I would hug his children like they were my own and he would embrace my kids like they were his. His baby girl Gigi was born on the same day as my youngest daughter, Me'Arah."
Current Lakers star LeBron James was seen leaving the team's airplane in tears. He didn't address reporters.
A spokesperson for the Lakers said the team plans to address the heartbreaking matter "soon."
Ken Miller, the publisher of the Inglewood, California-based NNPA member newspaper, Inglewood Today, said he was also in shock and devastated by the news.
Miller covered Bryant for years for the Los Angeles Sentinel and said the superstar had previously given him his personal cell phone number.
"We are going to do a special edition of our newspaper that will be totally dedicated to Kobe Bryant," stated Miller, who coincidentally wore a Westchester High School basketball sweatshirt during last week's NNPA Mid-Winter Training Conference in Fort Lauderdale, Florida. The conference concluded just one day before the Bryant tragedy.
Years earlier, Nike outfitted Westchester High School's basketball players with Kobe Bryant's Zoom Kobe IV sneakers that matched the Westchester's black and red colors.
"When Jerry West drafted Kobe at the age of 17, no one knew exactly what the franchise was getting," Miller stated. "He evolved to [become], I would say, the greatest Laker of them all, and I had the opportunity to cover and meet him personally and at one time just out of the blue as a reporter. I was so starstruck by him by his air, by his intelligence, and he had a reclusiveness to him as well, that I just walked up to him and asked him for his personal cell phone. He gave it to me, and it was at a time when Shaquille O'Neill was gone, and the Lakers had just won three championships. He ultimately wanted to connect with the African American community."
Born in Philadelphia in 1978, Bryant was initially drafted by the Charlotte Hornets with the 13th overall pick of the 1996 NBA draft, but forced a post-draft trade to the Lakers, stating it was the only team he'd join.
Bryant spent his entire career with the Lakers, winning five NBA championships and the 2008 MVP Award. He topped Michael Jordan for third place on the NBA all-time scoring list in December 2014 and retired in 2016 after scoring 60 points in his final game.
His uniform numbers 8 and 24 were both retired by the franchise, making him the only NBA star to have two numbers retired with the same team. In 2018, Bryant earned an Academy Award for Best Animated Short Film for Dear Basketball.