Lakers legend Kobe Bryant killed in helicopter crash
Stacy M. Brown, NNPA Newswire Senior Correspondent | 1/26/2020, 6:05 p.m.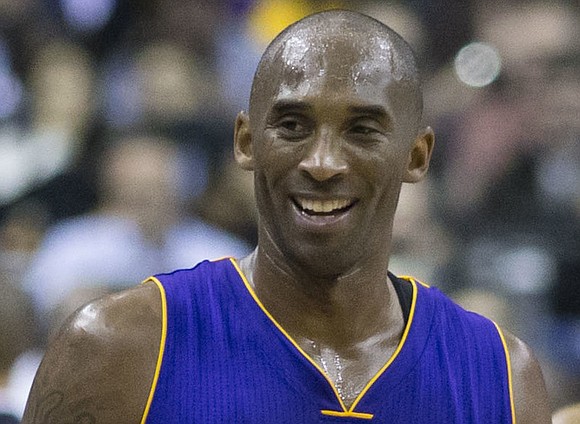 Los Angeles Lakers legend Kobe Bryant and his daughter, Gianna Maria Onore, were among nine people killed in a helicopter crash on Sunday, January 26, 2020.
Bryant was 41, and his daughter, affectionately known as GiGi, who was only 13.
"As the reports came in on the death of Kobe Bryant, his daughter and the other passengers on board his helicopter we all were shocked and saddened by the news of a life gone far too soon," stated Danny J. Bakewell, Sr., the chairman and executive publisher of NNPA member newspaper, the Los Angeles Sentinel. "Whether you were a Laker fan or not, the news seemed surreal."
Bakewell continued:
"This tragic death of a young man dying in the prime of his life is a reminder to us all of just how precious life really is and how we must all embrace life, love and family and never forget what is really important.
"Kobe was a warrior on the basketball court, and he seemed to ease his way into retirement life with the same passion and enthusiasm that we all admired when he was playing in the NBA.
"My thoughts and prayers go out to his parents, his wife, his children and all those who admired Kobe Bryant not only as a basketball star but as a Man, a Son, a Husband and Father."
Dr. Benjamin F. Chavis, Jr., the president and CEO of the NNPA, said the Black Press joins with the rest of America in mourning Bryant's death.
"The National Newspaper Publishers Association expresses our profound sympathy and sincerest condolences to the family of Kobe Bryant," Chavis stated.
Denise Rolark Barnes, the publisher of the Washington Informer also offered her condolences to the Bryant family. "Our hearts cry out for Kobe Bryant and his family," Rolark Barnes stated. "Our memories of his phenomenal life and career will never die."
TMZ reported that the 5-time NBA Champion was en route to his Mamba Academy for a basketball practice when the crash occurred. The academy is north of Los Angeles in the city of Thousand Oaks.
In a statement, Los Angeles Mayor Eric Garcetti said Bryant was a giant who inspired, amazed and thrilled people everywhere. "He will live forever in the heart of Los Angeles and will be remembered through the ages as one of our greatest heroes," Garcetti stated.
"This is a moment that leaves us struggling to find words that express the magnitude of shock and sorrow we are all feeling right now, and I am keeping Kobe's entire family in my prayers at this time of unimaginable grief."
The helicopter, an S-76 owned by Bryant, crashed and caught fire at about 10 a.m. Pacific time, according to the Los Angeles County Sheriff's Department.
Rescue crews were on location within moments, but officials said it was too late to save anyone aboard.
"He's way too young," Laker legend Earvin "Magic" Johnson stated. "I was supposed to pass away before him. He's gone way too soon. It's a devastating loss for all of us."