The Black struggle in 2019: Staying aware, facing injustice and fighting for the future
Brian 18X Crawford | J.S. Adams and Toure Muhammad | The Final Call@TheFinalCall | 1/13/2020, 1:49 p.m.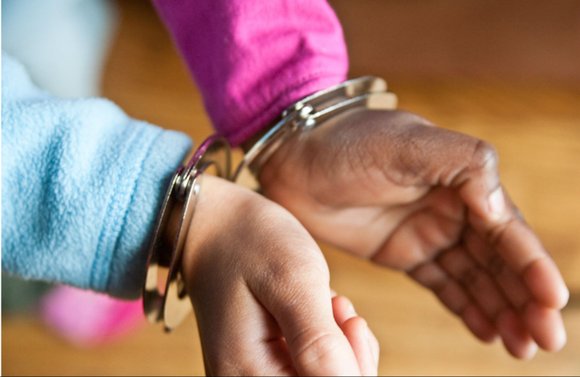 2019 saw challenges and signs of a continual awakening of the Black community, even as racism and police killings remained a problem in the United States. Alongside the insults was a strong spirit of resistance and growing frustration with the lack of respect for and deprivation of Black lives.
Heroes continued to emerge in sports and entertainment as Black stars refused to bow to the desires of powerful figures in those industries.
Colin Kaepernick continued to be a lightning rod for discussion, even though the former NFL quarterback played his last game in 2016. He continued to challenge the NFL for essentially blackballing him and keeping him off the field. Mr. Kaepernick was openly critical of what was billed as an NFL workout in November for team scouts, but in actuality, was an attempt to get him to sign a non-standard waiver that included language that would have limited his ability to pursue legal claims against the NFL. Mr. Kaepernick held his own, private workout instead, and his representatives sent that tape to all 32 NFL teams.
Hip hop guru Jay-Z received criticism for entering into a business relationship with the NFL. His Roc Nation imprint was named the league's "live music entertainment strategist," putting the rapper's company in charge of the Super Bowl halftime show. The rapper took heavy criticism from NFL players and many in the Black community, but others urged caution, saying time will tell what happens.
On the field, it was the year of the Black quarterback in the NFL. Players like Patrick Mahomes (Kansas City Chiefs), Deshaun Watson (Houston Texans), Kyler Murray (Arizona Cardinals) and Lamar Jackson (Baltimore Ravens) busted up the stereotype that Black athletes aren't smart enough to play quarterback at the pro level. Both the Chiefs and Ravens are legitimate NFL contenders. And with top notch collegiate prospects like Jalen Hurts (Oklahoma), Justin Fields (Ohio State), Khalil Tate (Arizona), and Deondre Francois (Hampton), the Black quarterback talent pool was deep.
America and Black people continued to suffer from violence in 2019.
According to the Gun Violence Archive, as of December 1, 2019, there were more mass shootings in America (385) than days in a calendar year.
There was a mass shooting in this country every single day in 2019 and 29 of those 385 mass shootings were also mass murders. Some of the most devastating tragedies included the Aug. 4 mass shooting in Dayton, Ohio, that killed nine people, an Aug. 13 mass shooting at a Walmart in El Paso, Texas, where 22 people were killed, and three Dec. 1 shootings in New Orleans that left 11 people injured. The Gun Violence Archives reported the highest number of mass shootings since 2014.
There were more than 35,000 gun-related deaths in 2019, over 27,000 gun-related accidents, and still no meaningful, federally mandated gun legislation.
Elijah Al-Amin, a 17-year old from Peoria, Arizona, was shot and killed by a White man at a convenience store because he didn't like the rap music the teen was playing. In Louisiana, Sean Barrette fatally shot and killed three people at random in New Orleans; one of his victims was Black.