John Singleton, director, producer, and cinematic force
Herb Boyd | 1/9/2020, 12:36 p.m.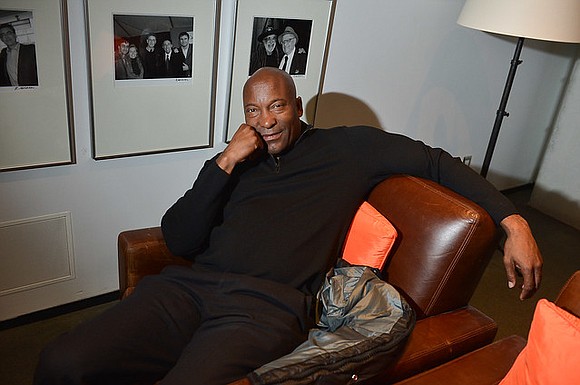 When the film director John Singleton died on April 28, 2019 in Los Angeles at age 51, we at the Amsterdam News published a news report from one of our affiliates and later produced a podcast on his splendid cinematic achievements. But much more needs to be said about the trailblazing director and this is just a small dip into his remarkable genius.
Singleton was born on Jan. 6, 1968 in Los Angeles. His father was Danny Singleton, a financial planner and real estate agent, and his mother, Sheila Ward-Johnson, a sales executive at a pharmaceutical company. His formal education included attendance to Blair High School, Pasadena City College, and the USC School of Cinematic Arts, from which he graduated in 1990 as a member of the Kappa Alpha Psi fraternity.
In the beginning he centered on having a career in computer science but soon gave into an early interest in film by enrolling in USC's Filmic Writing program where he studied under Margaret Mehring. The program was geared to usher aspirants directly into the Hollywood matrix. Among the films that inspired Singleton was the original "Star Wars" as well as the work of director Steven Spielberg.
His student thesis at USC was the screenplay "Boyz n the Hood," which became his first venture into the world of film. But rather than capitulate to the moguls at Columbia Pictures who expressed a strong interest in his screenplay, Singleton insisted on directing it. "I wasn't going to have somebody from Idaho or Encino [LA] direct this movie," he told reporters at the 25th anniversary screening. Right from the jump Singleton established an attitude and perspective that challenged the conventional process, as he would do for the rest of his life.
It was a bold and daring move for a newcomer, but Singleton won out and with Ice Cube and Cuba Gooding Jr. in starring roles, the film––a portrait of violence and drugs in a Black neighborhood––earned him Oscar nominations for original screenplay and for directing. Not only was he the first African American director to receive an Oscar nomination, he was the youngest, at 24, to achieve such a distinction. His film debut was a learning experience, Singleton later recounted, an endeavor that improved as the movie progressed. "I was learning to direct…and taking more chances," he said.
The film was critically and commercially successful, providing Singleton with a number of directorial opportunities, including music videos such as Michael Jackson's "Remember the Time," featuring Eddie Murphy, Magic Johnson, and Iman. Then came the slew of films which further enhanced his growing reputation­––"Poetic Justice" in 1993, starring Janet Jackson and Tupac Shakur; "Higher Learning" two years later, and a remake of "Shaft" in 2000, starring Samuel Jackson. Each of the films was in keeping with Singleton's notion that he was a product of the hip hop community, "I am not bourgeois," he said. "I see myself as the first filmmaker from the hip hop generation."
But there was clearly more to him than immersing himself in the world of rap because in 1997 his "Rosewood" was a riveting depiction and reflection on a very violent phase of U.S. history. He artfully reprised the massacre of Blacks in the Florida community in 1923. Actors Ving Rhames and Don Cheadle were among the stellar cast that revived this inglorious incident. This realistic portrayal of action and violence resonated too in his installment of the "2 Fast 2 Furious" series.