Imhotep's Guide To Black Events Feb.27 - Mar. 4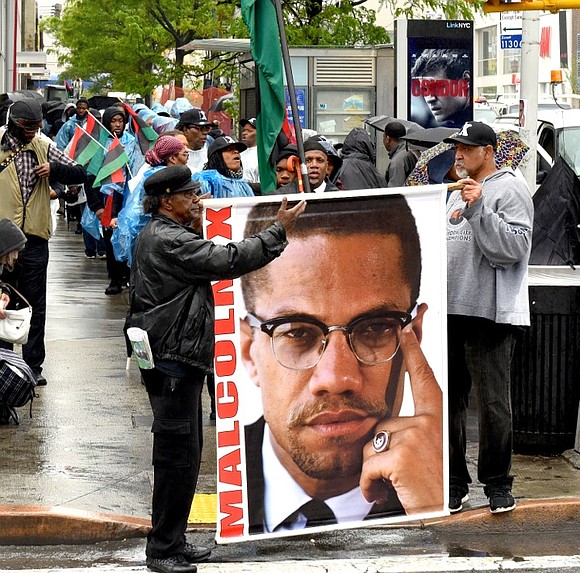 Patti Austin, Sat. Mar 7 at SONY Hall, 235 W. 46th St., Manhattan. For more information, visit: www.ticketmaster.com/sony-hall-
tickets-new-york/venue/1475
Harlem Gospel Choir every Sun. at 1:30 p.m. at Sony Hall, 235 W. 46th Street, Manhattan. For more information,, visit: ticketmaster.com.
COMEDY
Trevor Noah of "The Daily Show" brings his comedic flava on the news Fri., Feb. 28 at 8 p.m. to The Theatre at Westbury, 900 Brush Hollow Road, Westbury, NY 11500. For more information, call: 516-247-5200 or visit: www.thetheatreatwestbury.com/venueinfo
TV
"Who Killed Malcolm?" Six-part docuseries follows historian and investigative journalist Abdur-Rahman Muhammad digging deeper into the assassination of Malcolm X, raising new questions. Streaming now on Netflix. Check listings
FILM
The Schomburg Center, 515 Malcolm X Boulevard (135th St and Malcolm X Blvd), Harlem invites you to screen "Young Schomburg," a documentary about Syreeta Gates' mission to archive hip hop journalism with an unprecedented collection of interviews with hip hop leaders. The evening includes a networking reception, panel discussion, film screening and talkback. 6-7 p.m. Networking reception 7-8 p.m. For more information, call 917- 275-6975 or visit: www.schomberg.org
COMMUNITY
Remember, the Association for the study of African American Life and History's theme for 2020 is "African Americans and the Vote." Visit: asaalh.org
The Shabazz Center is open daily for visitors, no reservation required. In the spirit of our founders legacy and history, the community is also invited to utilize the Shabazz Center for your next seminar, exhibition, panel discussion, or book signing. Shabazz Center is located at 3940 Broadway NY 10032. Open Mon.-Sat., 9-5 p.m. For more information, visit: www: shabazzcenter.org
Join the Schomburg every Monday in March for this annual tradition during Women's History Month featuring some of the best known and unsung performers in jazz today. Throughout the month, explore sounds from Haiti to a celebration of jazz and classical pianist-actress, Hazel Scott's centennial birthday. "A Ballad For Hazel Scott," Mon., Mar. 2 at 7 p.m. in the Schomburg's Langston Hughes auditorium. There is an admission charge for this event. For more information, visit: schombergcenter.org
The Center For Black Literature at Medgar Evers College, CUNY presents the 15th "National Black Writers Conference: Activism, Identity and Race: Playwrights and Screenwriters at the Crossroads." A public gathering of writers, scholars, literary professionals, theater and film, luminaries, students and the public. Mar. 26–Mar. 29, 2020. The Conference will be held on the campus of Medgar Evers College in Brooklyn. For more information, call 718-804-8883 or visit: center for black literature.org
Listen to Imhotep Gary Byrd's "Express Yourself," Sunday evenings from 7 p.m. to 9 p.m. on WBLS-FM and simulcast over WLIB 119AM. The full show can also be heard on HD radio at WBLS-HD2 and at WBLS.com, WLIB.com. IGB's "Radio GBE" is heard Fridays 7 p.m. to 9 p.m. Archived online at www.wbai.org. For bookings or to reach us about your GBEvent or for comments, email co-editor Nyerere, nyerere1@aol.com, find us at Imhotep Gary Byrd on Facebook or call 212-592-3279.