Columbus—an underestimated Midwest gem
2/27/2020, 12:31 p.m.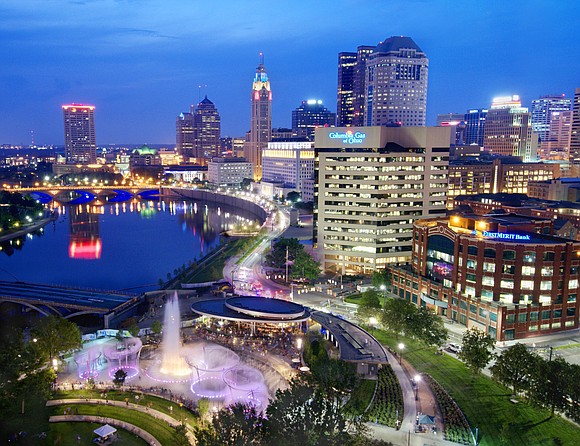 On the edge of downtown is the Short North is the North Market. Spend time winding your way through 35 small businesses offering, arts and crafts, Bavarian pretzels, oils and vinegars, spices, cookware, flowers, ice cream, you name it. The ever-popular Hot Chicken Takeover restaurant is one of several eateries.
Just south of downtown is another gem, German Village. This is a must-see for architecture buffs. Make your way down Mohawk, Deshler and Beck Streets for some of area's stunning homes. You'll get that German flavor at places like Schmidt's Sausage Haus and there's plenty good eats elsewhere in the district like Barcelona, where the vibe is lively, service great and the Spanish paella and tapas make you want to go to Spain.
When it comes to museums, Columbus isn't shabby. In addition to the new National Veterans Memorial and Museum, there's the Center of Science and Industry (COSI), the Columbus Museum of Art, and the Pizzutti Collection which is now affiliated with the Columbus Museum of Art, as well as some smaller specialty museums.
To get lost in mother nature you can do just that at the Franklin Park Conservatory and Botanical Gardens. Or drive about an hour for an overnighter in Hocking Hills. Stay at the Inn & Spa at Cedar Falls. Hocking Hills State Park is home to Old Man's and Ash Caves, waterfalls, trails and much natural beauty. Stargazers will fancy the John Glen Astronomy Park.
So if someone gives you a crazy look when you say you're going to Columbus for vacation, don't open your mouth to explain. Remember that Proverb about not talking to fools.