Rebirth of a new nation By Knowyournumb3rs: February 20 - February 26
Kya French | 2/20/2020, 5:09 p.m.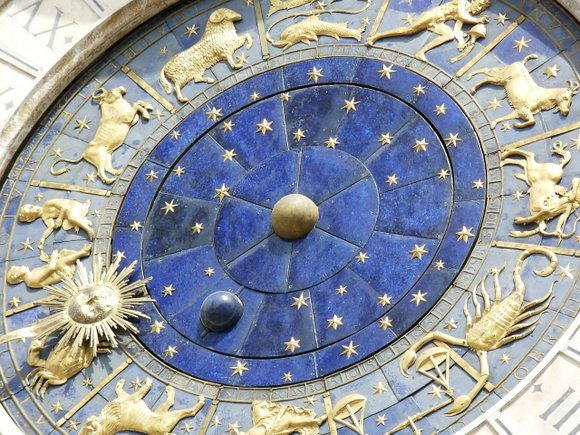 When a cycle comes full circle, it's completed. It's a winner. We're all winners. You are born a leader. Ask yourself who is in charge of your life? The New Moon in Pisces suggests a fresh start. Writing, talking, and listening to music will help express one's feelings. A wise man once shared with me and now I'm sharing with you: If it's to be, it's up to me. Take the initiative! For consultations call 866-331-5088; website Kyafrench.com.
Capricorn: Having thoughts of walking away from anything lingering or surfacing in your mind? Think before taking action on forthcoming changes. It takes time to undergo the metamorphosis from dependence to independently standing on your own feet. Ask, are you ready to make the change? Reflect on the evenings of February 12th/17th, for a similar occurrence is coming around again on the 21st/26th. Take advantage of career advancement. Gemini, Virgo, Aries, Scorpio and those whose birthdates sum up to a 1, 4, 5, or 9 may hold pieces of the puzzle to your progress.
Aquarius: How about a round of applause and a pat on the back this week for executing a well-done job? Keep doing what you're doing by manifesting opportunities. This will be more apparent around the 22nd, bringing clarity. So, don't overthink or exhaust yourself. Patience, persistence, and willpower put you in a better position to flow organically. The wheels on the bus are in motion and so are you. Use platforms such as multi-media, marketing, and other forms of advertising to inform people. Leo, Aquarius, Virgo, Gemini and those born on dates that sum up to 1, 4, 5, or 6 will advise you.
Pisces: Be careful not to upset your stomach using poor judgment in your food choices now. You may need to keep a low profile this week and plan what's on the agenda for the future. The evenings of the 22nd and 26th, get some rest. Expect the unanticipated so you are not thrown off balance. Aries, Aquarius, Scorpio, Leo and those born on dates summing up to1, 4, or 9 will help you maneuver this week.
Aries: This week is likely to find you desirous of taking control of your affairs and balancing the ledger. Trust your intuition, do what you feel is best and the rest will flow. Ten fingers and ten toes are simply a reminder to put your abilities to good use until it becomes a reality. Get it done. Pay attention to family obligations, since some may not be feeling so well. Taurus, Aries, Aquarius, Cancer and those born on dates that sum up to 1, 4, 5 or 6 will assist you in your affairs.
Taurus: Social gatherings of some kind will allow for in-depth conversations, which in turn help get to the bottom of unresolved issues. Exciting adventures seem to be on your radar, perhaps traveling to some exotic faraway place, with blue waters, white sand, and birds chirping, for peace of mind. Pisces, Sagittarius, Taurus, Cancer, Aries, and those whose date of birth adds up to a 2, 3, 6, or 7 are likely to engage in profound conversations.