Police shooting produces 'reprehensible' rhetoric from the SBA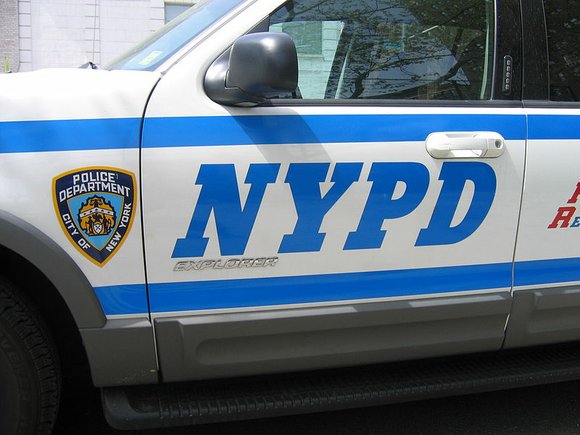 A spokesperson for de Blasio said that SBA President Ed Mullins' comments violate the bond officers struggle to form with communities around the city.
"Ed Mullins' comments are absolutely reprehensible. He clearly has forgotten his oath to protect and serve," said the mayor's spokesperson. "While he threatens violence, the mayor remains focused on the safety of our officers and communities."
While speaking to reporters in Albany on Monday, the mayor commented, "I have to say it's sad when someone feels they can be openly divisive and get away with it. I think there should be consequences for that kind of speech."
This isn't the first time Mullins' actions were met with significant blowback.
Last year, the SBA emailed a video, signed off by Mullins, to its members (and to the New York Post) of a police shooting that took place in Los Angeles. The video included a narrator stating that an important detail of working in an "urban environment" is that most people don't have jobs. The video, which is 15 minutes long, also makes references to "welfare queens" and "Section 8 scam artists." In a reference to former President Barack Obama, the narrator stated, "A presidential administration succeeded in forever vilifying its nation's police while simultaneously granting blacks crime as their new entitlement."
Mullins eventually apologized to multiple media outlets for sharing the video, stating that he watched it without the audio and obtained the video from a retired sergeant whom he believed to be in good standing on the force.
Activist Josmar Trujillo said Mullins' actions are a symptom of a bigger problem that can be found at City Hall.
"SBA President Eddie Mullens' [sic] usual antics, while easy to ridicule, are not the real threat," Trujillo said in a statement. "That the Mayor and Police Commissioner are, in their official remarks, blaming protests, is the much bigger threat. They, like Mullens, are politicizing the moment, in a much more dangerous way. In fact, the Mayor, PC and police union leaders seem to have a shared goal of rolling back reforms of New York's racist, medieval bail system."
Brooklyn Borough President, and former cop, Eric Adams also referred to the shooting as an assassination attempt on symbols of public safety in the five boroughs.
"We must not dismantle the things that were instrumental in making New York the safest big city in the U.S. At the same time, I have always spoken out against the overuse of certain policing tactics when I felt that it did not advance the mission of making our city safer, which is why I objected to the abuse of stop and frisk under Mayor Bloomberg," said Adams in a statement.
According to Assistant District Attorney Burim Namani, Williams told police officers—while lying in his hospital bed—that he planned on shooting more cops if he's released. The NYPD has decried the implementation of bail reform blaming it for multiple crimes committed around the city despite the crimes having no connection to the new law of the land. But none of that matters to people like Trujillo. He said that his focus remains on City Hall and its failures.
"This should be the final, disgraceful straw for Bill de Blasio's criminal justice legacy. One now has even an increase in stop and frisks, which he all but promised were a thing of the past," said Trujillo.