Imhotep's Guide To Black Events Feb. 13 - Feb. 19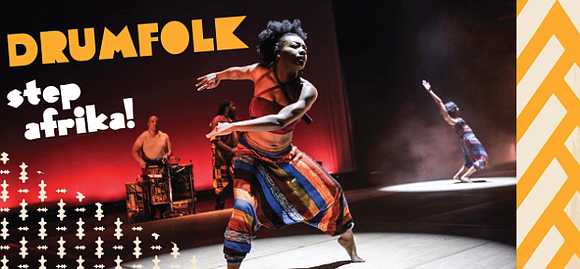 Ms. Lauryn Hill, Fri, Feb 14, 7 p.m., The Wellmont Theater, 5 Seymour St., Montclair, N.J.
The GMA Dove Awards honors outstanding achievements and excellence in Christian and Gospel music. Awards are presented to individuals in a variety of diverse musical inspirational music categories. Featuring: Donnie Mclurkin, Hezekiah Walker, among others. Feb. 15 at 7 p.m. at Carnegie Hall, 57th St. and 7th Ave., Manhattan. For information, call: 212-247-7800 or visit: www.carnegiehall.org
FILM
"Just Mercy" starring Michael B. Jordan and Jamie Foxx. World-renowned civil rights defense attorney Bryan Stevenson tells his story of fighting for the freedom of a condemned death row prisoner. Check theater listings. (Note: This movie has earned an A+––a perfect score––with CinemaScore moviegoers.)
"DrumFolk: Step Africa" 3 weeks only! Feb. 28-Mar.15 at the New Victory Theater, 209 W. 42nd St., Manhattan. For information, call: 646-223 3010 or visit: www.newvictory.org.
COMEDY
Valentine's All Star Comedy Jam: Bill Bellamy, Luenell & Don DC Curry in Newark, New Jersey at New Jersey Performing Arts Center–Prudential Hall on Sat. Feb. 15, 2020. New Jersey Performing Arts Center–Prudential Hall is located at One Center St. in Newark, N.J.
COMMUNITY
ASALH, the Association for the study of African American History's new theme for 2020 is "African Americans & The Vote." Visit: www.asaalh.org
Schomburg Center presents "Malcolm X Remembered' Fri. Feb. 10 at 10 a.m. Curated from the Schomburg archives, this pop-up exhibition features handwritten notes, rarely seen photos and historic papers from the iconic civil-human rights leader. Attendees are invited to take part in an oral history project, sharing how Malcolm X's words have made an impact on your life. First come, first serve.
The late Dred Scott Keyes, WBAI's longtime, award-winning engineer and programmer, is remembered with a series of re-broadcasts of "Cutting Edge" on Wednesdays at 9 p.m.––in his usual spot. Listen at 99.5FM or at: www.wbai.org/listen-live/. Program archives are at: www. reswbai.org/archive/.
Listen to Imhotep Gary Byrd's "Express Yourself," Sunday evenings from 7 p.m. to 9 p.m. on WBLS-FM and simulcast over WLIB 119AM. The full show can also be heard on HD radio at WBLS-HD2 and at WBLS.com, WLIB.com. IGB's "Radio GBE" is heard Fridays 7 p.m. to 9 p.m. Archived online at www.wbai.org. For bookings or to reach us about your GBEvent or for comments, email co-editor Nyerere, nyerere1@aol.com, find us at Imhotep Gary Byrd on Facebook or call 212-592-3279.