Horoscopes by Knowyournumb3rs for Feb. 13 - Feb. 19
2/13/2020, 1:54 p.m.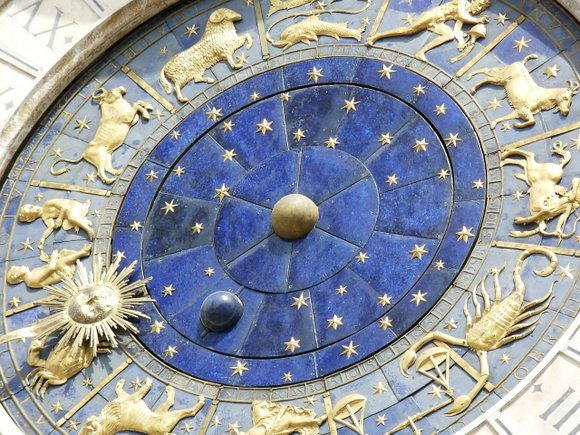 Taurus: When Uranus went direct on Jan. 10 last month, your resources, networking, finances, family learning, and relationships may have experienced the shift in a new direction. It's about amassing your energy, enhancing your appeal and looking out for number 1. Doesn't it feel good? Harness the power of the Mercury retrograde energy to reward yourself. Release old emotions that may slither their way back into your orbit. Heal where you can and move forward, for this is a new journey. Stay grounded and be firm in your decisions. Taurus, Capricorn, Sagittarius, or Pisces will help in addition to those born on dates that sum up to 3, 6, 8, or 9.
Gemini: After hitting the ceiling and bouncing off the walls, common sense has been bestowed upon you. Don't sabotage yourself this week in what you wish to build. Aim to see things clearly with 2020 foresight. The choice is yours to leave it or take it, but don't let anyone manipulate you and your choices. Now's the time to decide. Listen to your inner voice, for deep down inside, there's a burning desire to change. What are you going to do? Do you want love, money, family? Is your destiny calling you? Seek guidance and advice from a noble person. Cancer, Pisces, Gemini, Virgo, or Aries and those whose birthdates sum up to 2, 5, 6, 7 or 9 will help you.
Cancer: The influence of the New Moon during late July of 2019 appears to be coming back around during this Full Moon cycle of February 2020. What message do you want to convey to the universe? What guidance and mission are your goals in life? Do you feel emotionally healed? Pay attention to signs such as conversations and music. Even when out and about during shopping, or while handing other matters, make it a point to do due diligence. Listen with your ears and your heart. Check in on all women who are significant to you. Cancer, Pisces, or Libra and thos born on dates summing up to a 1, 2,6, 7, or 8 will come into your life.
Leo: The King of the Jungle is free. This week suggests a sense of excitement and new beginnings. It's about a CAN-DO attitude. That'll get the ball rolling. Confidence, competence, and communication are the key ingredients for where you're heading. Treat yourself to a massage to relieve the tension. If you want, do something and don't be shy about it. Ask, even if the answer turns out to be a NO. Connect with the divine power within with meditation. This will give you third-eye insight and answers to your questions. Aries, Aquarius, Leo, Scorpio, and those born on dates summing up to 1, 2, 4, or 7 will encourage you on your journey.
Virgo: The changing winds are moving the currents of your affairs from relationships to your career. Is your current work providing the satisfaction to live comfortably? Do you love your work? How are your relationships going at the moment? Are you finally ready to let go of what's holding you back? If so, make the change and be your own problem-solver. Compliment yourself first, and let the others then get in line. Gemini, Virgo, Pisces, Sagittarius, or Cancer, in addition to those born on dates that add up to single digits 2, 5, 6, or 7, will seek advice from you or the other way around.