Hallie Quinn Brown: A pioneer in Black women's clubs and teacher
Herb Boyd | 2/13/2020, 3:16 p.m.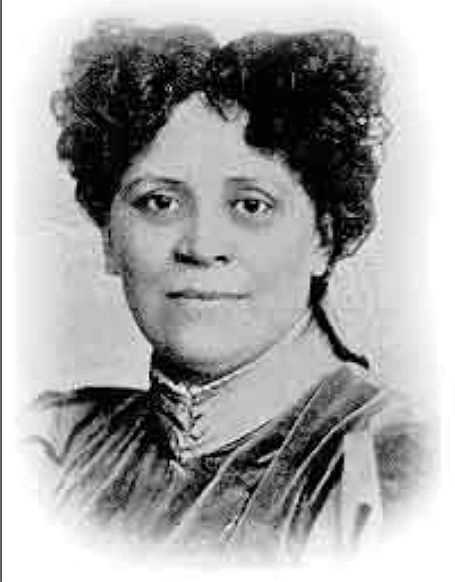 From 1905 to 1912 she was president of the Ohio State Federation of Colored Women's Clubs, and of the NACW from 1920 to 1924. After her critique of the Republican Party for its failure to attack the terror of lynching, in 1924 she addressed the Party's National Convention and later led the campaign among African American women for Calvin Coolidge. She had performed a similar service for Warren Harding during his successful presidential bid.
In 1925, Hallie was never more outspoken than a speech she delivered denouncing the discriminatory seating at a music festival in Washington, D.C. and threatening that unless the policies were changed the Black performers would pull out of the festival. The policy was not changed but many of the performers and participants boycotted the event.
In addition to an enormous collection of plaques and certificates, Hallie was inducted as an honorary member of Delta Sigma Theta. Always closely affiliated with the AME church and a prominent member, she was also a member of the King's Daughters, the Human Rights League, and the Isabella Association.
She died on September 16, 1949 in Wilberforce, Ohio and is buried at Massies Creek Cemetery in Cedarville, Ohio. Annjennette Sophie published a biography of Hallie's life in 1975. The library at Wilberforce University is named in her honor.
According to Vivian Njeri Fisher in "Black Women in America," Hallie's published writings include "Bits and Odds: A Choice Selection of Recitations" (1880); "First Lessons in Public Speaking" (1920); "The Beautiful: A Story of Slavery" (1924); "Tales My Father Told" (1924); "Our Women, Past, Present and Future" (1925); "Homespun Heroines and Other Women of Distinction" (1926); "Ten Pictures of Pioneers at Wilberforce" (1937), and she should be among the ten.