Celebrate Black History Month at Colonial Williamsburg
NADINE MATTHEWS | 2/13/2020, 1:30 p.m.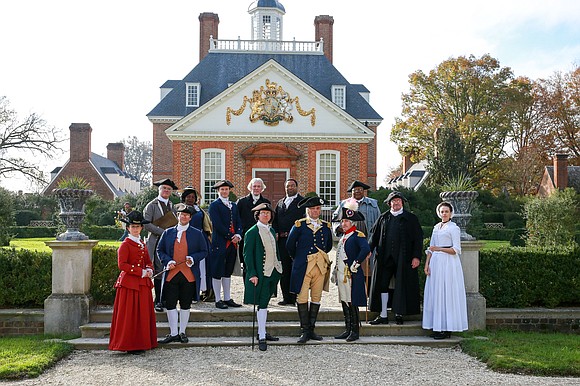 James Armistead became a spy for the Continental Army during the Revolutionary War. "Marquis and the Spy: Reunited," at 1:30 p.m. Feb 13, 20 and 27. James Armistead Lafayette and the Marquis de Lafayette are reunited after nearly 40 years.
Make of it what you will but Randolph left instructions that his slave, Aggy, and her two children be freed upon his death. He also left a sizable trust for the three of them in Britain, where he wished for them to live. His requests in his will were ignored by his son and Aggy eventually sued. "To Build a Life" Fridays at 1:30 p.m. considers this case and the interracial relationships during that era.
"Dressmaker to the First Ladies" at 3:30 p.m. Feb. 10 and 18. Meet Elizabeth Keckly, a former enslaved woman who dressed the first ladies of both the Confederacy and Union.
Visitors can mix things up and by taking in the many other attractions in the area from funky literary/fairytale (yes) themed Culture Cafe with its disco playlist, to La Tienda whose laid-back siesta vibe serves as backdrop to the lively flavors of Spanish tapas and refreshing sangria.
Cafe Provencal at Williamsburg Winery is an understated but sophisticated fine dining experience featuring an assortment of wines from a list as impressive as it is expansive. Affable Chef David McClure makes inventive and thoughtful use of both locally sourced ingredients and wine pairings to come up with a menu sure to deliver on quality. McClure's Chocolate Sphere is a dessert sure to make a chocolate lover out of anyone! Made of smoked milk chocolate mousse, crystalized rose, cocoa nibs, gold leaf, Nutella crème anglaise it's a pleasure to behold as well as taste. For a perfect complement, pair it with the incredibly rich almost jammy, raspberry red Vin Licoureux de Framboise. Mwah!!
For a bit of relaxation, wind down at Williamsburg Spa which boasts a list of services using products whose ingredients are aromatherapy based and mainly sourced locally.
Visit https://www.colonialwilliamsburg.com/plan/itineraries/african-american-experience for more information on all the sights etc. for Black History Month at Colonial Williamsburg and follow @colonialwmsburg.