Book Review: 'Sulwe' by Lupita Nyong'o
KAREN JUANITA CARRILLO | 2/13/2020, 1:26 p.m.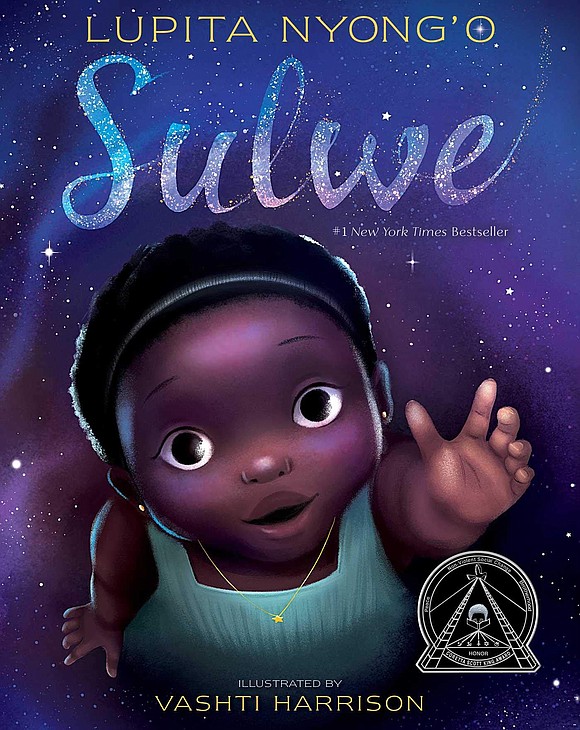 The most difficult part of living in a majority white nation is having to carve out an understanding of who you––physically, culturally, ethnically and emotionally––are versus what you may be told you are by other people. This is an everyday occurrence in the United States. But the influence of European culture has transferred this way of thinking to nations in Africa and Asia as well.
The model/actress Lupita Nyong'o has spoken about how distorted perceptions of beauty affected her while she was a child in Kenya. It is a subject she tackles in her new children's book, "Sulwe" (Simon & Schuster Books for Young Readers, 2019).
"Sulwe" zeroes in on what a young girl begins to feel like when she notices that the circle of people around her give praises and show warmth to her lighter-skinned sister and even to her parents who she believes are a shade or two less darker-skinned than she is: "Mama was the color of dawn. Baba the color of dusk. And Mich, her sister, was the color of high noon," the character Sulwe realizes early on in the story.  
"Sulwe was born the color of midnight," and her skin color, she understands, has dictated how people react to her. 
Her entire family appears to be celebrated more, simply because their skin tone is lighter: this obvious colorism makes her wish for a lighter skin pigmentation for herself. Sulwe begins to act out on her wishes, but the book tells a tale of the ways Sulwe is able to find an inner strength and understanding of what it is that makes her beautiful––beyond what other people may believe.
Nyong'o's book is a sweet take on ways young children can be helped to confront colorism; it's an issue we often have to educate kids about––they may be fine around their loved ones but will need to be able to deal with a European-values obsessed society.  
Nyong'o, who was born in Mexico––an extremely Eurocentric nation––but raised in Kenya, has explained that she not only has had to counter colorism among Mexicans (who rarely acknowledge their African-descendant populations) but also in Kenya.  When Lupita was five years old and her younger, lighter-skinned sister was born: "With that came the cooing and the cawing and her being called pretty. And just––there was a obvious preference for her skin color. So that was the first time that I started to feel unrelated to the word beauty," Nyong'o told NPR's Noel King in Oct. 2019. "The teasing started in my teenage years. You know, it wasn't a lifetime of teasing, but it was definitely a subconscious recognition that lighter skin was better for one."
Because of her strong ties to her family, Nyong'o has said that she was able to speak with them about how not being seen as beautiful because of her skin color affected her.  Nyong'o's family helped her to understand where her beauty was and how to ensure it's always visible.