Teachers and parents question school reopening plan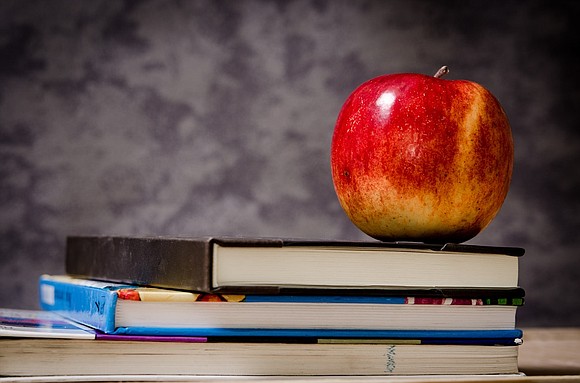 According to a review of COVID-19 testing data by the American Academy of Pediatrics and Children's Hospital Association, at least 97,000 kids tested positive for the coronavirus in the last two weeks of July. It marked a 40% increase for children in the United States.
In the latest budget, New York City Mayor Bill de Blasio cut more than $700 million from education alone. Now, he wants educators and students to go back to school during a pandemic.
"Again, it's literally maybe my favorite day of the year, but I think for a lot of kids, a lot of families, a lot of parents, it's an extraordinary day," said de Blasio to reporters on Monday. If you're a teacher, a student or a parent, this year's first day of school will be extraordinary for the wrong reasons.
Public schools will choose between different combinations of having classes in person or having them remotely. Some of that will depend on school resources. Some schools like Stuyvesant High School are considering remote learning for the entire school year. Others are struggling to find the perfect blend. It's not perfect enough for parent, activist and organizer Tanesh Grant.
"Our education funding has been slashed," said Grant. "How can we pay for all the things that are needed to keep our kids safe in school?"
During Monday's media briefing, the mayor said that he and the education department are doing everything they can to ensure safety for both the students and the teachers.
"…We're on a war footing here and everyone in the school building is working with extraordinary energy, including the custodial teams, School Construction Authority, everyone, to maximize health and safety in the building, and ventilation is absolutely a part of the puzzle here," said the mayor to reporters. "Look, there's a small number of classrooms that there's been some issues with; if the classroom is not ready, that classroom simply will not be used."
The mayor pointed to a recent survey of parents that closed last week that said that more than 700,000 of the city's 1.1 million public school students could start the school year attending class in person. The survey also said that 264,000 students (26%) would stick only to online classes.
(Note: parents who didn't fill out the online survey in time were automatically thrown into the "yes" pile for the hybrid learning plan.)
"Additionally, we know that, as of now, we can expect about 85% of our teacher workforce or about 66,000 educators to be teaching in a blended mode as well," said Carranza. "About 15% of our teachers have requested a reasonable accommodation to work from home."
The survey provided some solace for United Federation of Teachers President Michael Mulgrew, but not enough.
"This is one step in the process of figuring out if schools reopen how to do it safely," stated Mulgrew. "We have a long way to go. Many questions about safety and about blended learning are still unanswered."
On Tuesday, a reporter questioned the survey's results stating that while said survey showed that 700,000 families plan on participating in the hybrid learning plan, only 131,000 proactively chose it. The mayor told the reporter he was reading the stats wrong.