Marcus Mosiah Garvey: Inspiring self-love
AUTODIDACT 17 | 8/13/2020, midnight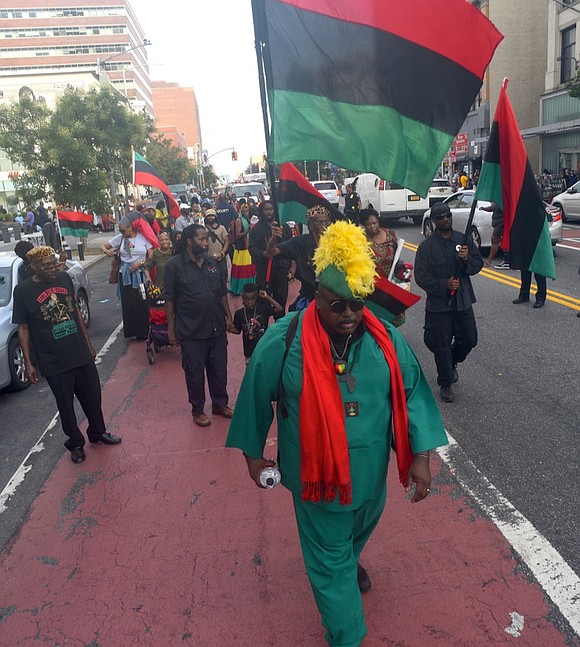 "A people without the knowledge of their past history, origin and culture; is like a tree without roots," states Marcus Garvey.
Despite the current social-distancing climate, the 80th annual "Marcus Garvey Black Power Parade" (albeit modified) is scheduled for this Monday @ 5PM, navigating through Central Harlem. One of the longest running traditions honoring an African ancestor in North America departs from 124th St. and Mt. Morris Park West, from the very park bearing his name.
Born in St. Ann's Bay, Jamaica, Aug. 17, 1887, he'd become one of the most influential Africans of the 20th century. Inspired by Edward Wilmot Blyden and Hubert Harrison, he'd implement the Pan-African paradigm while uniting his people throughout the diaspora.
He became a printer's apprentice at 14, and later utilized those skills to self-publish his Negro World newspaper in six languages, reaching millions globally. He established the United Negro Improvement Association (UNIA) in 1914, encouraging self-determination and empowerment, as well as advocating the 'Back to Africa' movement. In 1916 he traveled to the U.S. and linked with Booker T. Washington.
As Americanized-Africans navigated north during the Great Migration from the late 1910s through the 1930s many were enticed by the invigorating doctrine and became Garveyites. As the Harlem Renaissance flourished during the roaring '20s, Garvey was among dozens of the intellectuals contributing to this empowering movement which sparked immense levels of self-love.
"I am not opposed to the white race as charged by my enemies. I have no time to hate anyone. All my time is devoted to the up-building and development of the Negro Race," Garvey explained.
After Garvey transitioned on June 10, 1940 his lieutenant Carlos Cooks, representing the African Nationalist Pioneer Movement, established this annual honoring.
"When all else fails to organize the people, conditions will," "I do not speak carelessly or recklessly but with a definite object of helping the people, especially those of my race, to know, to understand, and to realize themselves," Garvey notes.
Other events are scheduled throughout the week.
"The events begin at 12:30 p.m., continuing til 10 p.m. at the Adam Clayton Powell Jr. State Office Building's Community Garden," notified Sister Yaa-Asante Waa, ANPM's first female administrator.