'100 Years in the Whirlwind' virtual conference celebrates Marcus Garvey Aug. 14-16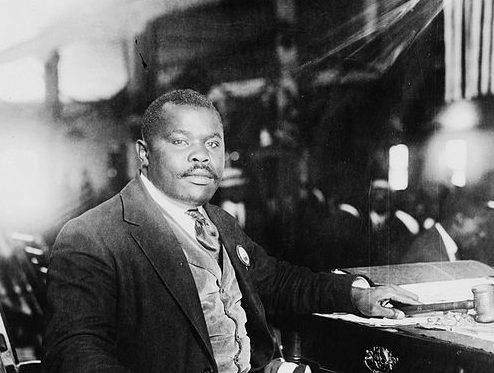 "I want our people to walk away with new ideas to move forward, to build our nation up," said Bomani Mayasa, co-organiser of the three-day "100 Years in the Whirlwind" virtual conference celebrating the Honorable Marcus Mosiah Garvey from Aug. 14-16 hosted by Kujichagulia Inc. & United Front/A.I.M.
Mayasa stated, "This is the centennial of the Red, the Black and the Green…and you only get one. This is the first international conference of the UNIA. We have been chosen to commemorate and celebrate it. It's 100 years, and what is the plan for the next 100?"
Mayasa said they have "over 30 speakers from around the African world to speak on issues pertaining to Black people with regards to: African-centered education, African martial arts, to economics, to current affairs, and how we move forward."
Co-organizer Aleous Kujichagulia explained that for those who don't know, Marcus Mosiah Garvey decided to develop the now global Red, Black, and Green flag at the first United Negro Improvement Association conference meeting on Aug. 1, 1920 in New York City. "Around the time when the Universal Negro Improvement Association was founded, the African people didn't necessarily have a flag that was theirs. They didn't have a standard to carry into war—and we are always at war. War isn't anything but a competition for resources, land, wealth and power," Kujichagulia said on Amsterdam News Editor Nayaba Arinde's radio show, "Back to Basics."
On Aug. 13, 1920, at Madison Square Garden, the Convention of UNIA created and adopted their Declarations of Rights of the Negro Peoples of the World. They established the flag, saying that it consists of three colors, Red (blood that is/has been shed), Black (the people), and Green (the land). Garvey's UNIA believed in Black nationalism with the motto "One God, One Aim, One Destiny." With his Back-to-Africa movement ideology, Garvey published his multi-lingual Negro World newspaper and launched his Black Star Line fleet which included the SS Frederick Douglass, one of several ships in the all Black crew and captains fleet.
"Africa for the Africans at home and abroad," said Garvey.
The Garveyite movement was worldwide and continues. "Look for me in the whirlwind," Garvey said. Hence the title of the conference celebrating his flag.
"To me it is super important personally when we are given our marching orders to collectively globally organize to one end because we are one people, with one destiny," said co-organizer Kujichagulia.
Garvey did it by word of mouth; Kujichagulia said they have the advantage of the internet and other platforms.
"As I started to get more spiritual and emotionally connected, it is what motivated me to continue the legacy of what Marcus Garvey started. My wife and I started a youth track team where they wear the colors of the flag. We wanted to intergenerationally pass this information on to our children, and any African children we come into contact with. We have a responsibility to ourselves, and our families, and our people. There is a shield and a spear that may fall, but you have to pick it up to ensure that we continue to exist into perpetuity."