Dr. Cheryl A. Wall, distinguished literary scholar, dies at 71
Herb Boyd | 4/30/2020, midnight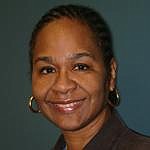 My personal regard and respect for Dr. Cheryl Wall began years ago, and back in the summer of 2017 when I was finishing my book on the Harlem Renaissance I turned to her for a blurb, given her scholarship on the subject. "I'm still trying to finish the revisions on my own manuscript––as well as writing tenure and promotion reports for colleagues at Rutgers and elsewhere," was her email reply.
That response was indicative of Cheryl's activity and pursuits, all of which came to an end on April 4 when she died in Highland Park, N.J. She was 71. According to her daughter, Camara Epps, the cause was complications of an asthma attack, an ailment which made her all the more vulnerable in this season of the coronavirus pandemic.
From her post at Rutgers University, she was scheduled to retire in May. Cheryl was widely hailed for her devout commitment to Black Studies, particularly African American literature with a focus on women writers and the Harlem Renaissance. These attributes were going to be highlighted in a symposium celebrating her legacy, but had to be postponed because of the pandemic.
"In a period when Black women writers were publishing, being recovered and receiving national attention in greater numbers than ever before," Prof. Evie Shockley, who was organizing the tribute, said, "Cheryl found it possible to make a 45-year career of helping to ensure that these writers and their writings are valued in all of their power, genius and complexity." More about this can be found in Sam Roberts' obit in The New York Times.
Exemplary of her research is the charitable review of Zora Neale Hurston's memoir "Dust Tracks on a Road," a book "she did not want to write," Cheryl notes, "and many of her admirers wish she had not written." The book falls far short of a conventional autobiography and is fraught with inaccuracies and contradictions, Cheryl cites, even so "passages in 'Dust Tracks' are as engaging as any Hurston wrote." In "The Oxford Companion to African American Literature" her profile of Hurston is nearly definitive.
Cheryl Ann Wall was born on October 19, 1948 in Manhattan and was raised in Jamaica, Queens. Her father, Rev. Monroe Wall, was a pastor of Mount Calvary Baptist Church in Harlem, and her mother, Rennie Ray (née Strayhorn) was an English teacher in the city's public schools. She attended Rhodes Preparatory School in Manhattan and later studied piano under Margaret Bonds. At Howard University she earned her B.A. degree in English and her Ph.D. from Harvard University on a Ford Foundation scholarship.
On the Rutgers University website, Cheryl is listed as the Board of Governor Zora Neale Hurston Distinguished Professor of English and the author of numerous books, including "Worrying the Line: Black Women Writers, Lineage, and Literary Tradition" (2005) and "Women of the Harlem Renaissance" (1995), and the editor of "Changing Our Own Words: Criticism, Theory, and Writing by Black Women" (1989). She was the editor of two volumes of writing by Zora Neale Hurston for the Library of America––"Novels and Short Stories" (1995) and "Folklore, Memoirs and Other Writings" (1995)––as well as two volumes of criticism on Hurston's fiction: " 'Sweat:' Texts and Contexts" (1997) and "Their Eyes Were Watching God: A Casebook" (2000). She was the section editor for "Literature since 1975" in the Norton Anthology of African American Literature (2003). She served on the editorial board of American Literature and on the advisory boards of African American Review and Signs: Journal of Women in Culture and Society. 
Cheryl was a former chair of the department, while remaining active in university affairs. In 2003, she was co-principal with Mary Hartman of the Institute for Women's Leadership on "Reaffirming Action: Designs for Diversity in Higher Education." This Ford Foundation-funded initiative examined the strategies higher education institutions successfully employ to enhance racial and gender equity. Most recently, Prof. Wall was selected by President McCormick to serve as vice chair of the Steering Committee on Implementation, a body organized to enact sweeping changes in undergraduate education at Rutgers. She has just become co-chair, with Rutgers University President Richard L. McCormick, of the President's Council on Institutional Diversity and Equity. 
She received the Warren I. Susman Award for Excellence in Teaching, and was named a Board of Governors Professor of English in December 2006, and named the Board of Governors Zora Neale Hurston Professor of English in January 2007. Her marriage to C. Roy Epps in 1979 ended in divorce.
In a subsequent follow up to my request for a blurb, Cheryl wrote: "I'm traveling now, but I'll be home a week from today." She resides now in her eternal home and may she rest in peace.