N.Y.S. nurses unions: 'Our members are dying. We demand protections now!'
4/16/2020, midnight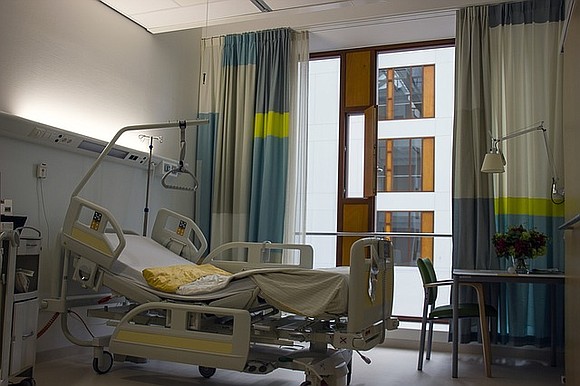 As COVID-19 cases continue to skyrocket in the United States, unions representing 230,000 nurses across the country have joined forces to demand hospitals and the government act now to give nurses optimal personal protective equipment (PPE)—including N95 respirators or higher—a demand made more dire due to the fact that nurses are beginning to die of COVID-19.
National Nurses United (comprising the California Nurses Association, the D.C. Nurses Association, the Minnesota Nurses Association, and National Nurses Organizing Committee— including RNs in Arizona, Florida, Illinois, Kansas, Maine, Missouri, Texas, West Virginia, and Veterans Affairs facilities in a dozen other states) along with the New York State Nurses Association (NYSNA), the Massachusetts Nurses Association, and the Pennsylvania Association of Staff Nurses and Allied Professionals (PASNAP) are calling on employers and the government to stop treating nurses as if their lives are expendable.

"Instead of answering the demands nurses have been making for months to their employers and elected officials to ensure safe workplaces to protect themselves, their patients, and the public, hospitals have instead sent nurses to the frontlines of the COVID-19 pandemic with bandanas, scarves, and trash bags as protection," said National Nurses United Executive Director Bonnie Castillo, RN. "Now at least 15 nurses across the country have tragically died. How many more nurses have to die before the richest country in the world will act to protect us, so we can protect our patients?"
After losing several nurses fighting this pandemic, NYSNA President Judy Sheridan-González, RN said, "We now bear the full brunt of a healthcare system rendered dysfunctional after years of relentless funding cuts for public health, while generating obscene profits for corporate interests. Life-protecting, life-saving equipment should have been assembled, trained practitioners should have been mobilized en masse, infrastructure should have been up and running, arming us with the tools to confront the most devastating crisis of our lifetime. And now, late to the game, we must demand that our government make herculean efforts to prevent its spread, to treat its victims, to protect caregivers who place themselves directly in harm's way, and to pull ourselves out of this abyss—or we are doomed."
"What nurses see is every hospital operating in haphazard fashion," said Minnesota Nurses Association Executive Director Rose Roach. "No hospital is using the same protocols. No hospital is maintaining the same procedures. They operate differently, day to day, and even shift to shift. For the lives of our nurses, for the lives of our patients, we have to provide the optimal protection for healthcare workers. We need the best. Not the second best. We can't afford these chances hospitals are taking with our lives."
"The health of our communities and the lives of our families, friends, and neighbors depends on how we protect frontline nurses and healthcare workers right now," said Massachusetts Nurses Association President Donna Kelly-Williams, RN. "Unfortunately, there has been no consistent approach to fighting COVID-19 statewide that takes into account the safest protection standards for our frontline workers. The MNA has been the only organization driving a uniform standard of protection and support recommendations for healthcare workers in Massachusetts, as well as promoting the most effective means for hospitals to organize and provide the care to COVID-19 patients. In the absence of cohesion by the healthcare industry and the state's inability or unwillingness to enforce a consistent approach, the MNA uses a weekly letter to the governor, as well as pressure on the local level at MNA-represented healthcare facilities, to ensure an approach to this crisis that will keep nurses and frontline healthcare workers safely at the bedside and battling this pandemic."