Caricom leaders in emergency coronavirus session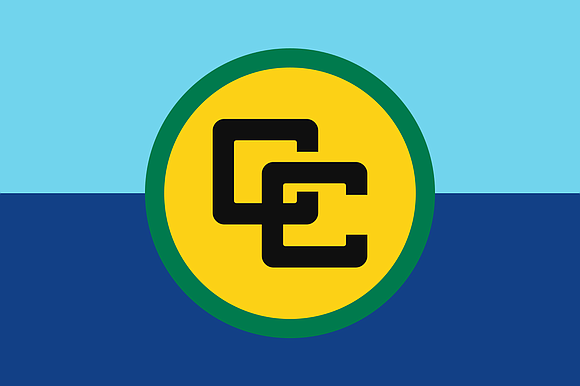 Caribbean Community leaders will meet in emergency session by video conference to discuss the fight against the deadly coronavirus and the devastating economic consequences of the pandemic, officials said this week.
Block Chair and Barbados' Prime Minister Mia Mottley called the meeting as the numbers continue to rise both in the 15-nation bloc, as well as in neighboring nations including the French Overseas Territories like Martinique and Guadeloupe, which sandwich Caricom member nation Dominica. Martinique, for example, has a whopping 157 cases. Trinidad follows with just over 100.
Governments across the bloc, from Guyana and Suriname on the South American coast to The Bahamas in the north to Belize in Central America, have been forced to impose tough restrictions on economic life. In some cases, authorities have enacted total lockdowns of countries, others dusk to dawn curfews, while some like St. Lucia say they are eyeing a phased reopening of economies in the coming weeks.
The impact has been particularly devastating on tourism-dependent economies such as The Bahamas, Jamaica, Tobago and others as some air spaces and airports are shuttered, hotel beds lie empty, bars and restaurants remain closed, and beaches and streets are deserted.
"We want shared experiences and ideas, but also to look and see whether this is not the moment where Caricom's true promise is upon us," Mottley said in a statement. "Probably we will have to have a common public health protocol and common border policy. What this does is it expands the market of persons who then can help sustain each other far wider than it was at the beginning," she said as she summoned the leaders to discuss the pandemic.
Regional health ministers have been meeting almost weekly to coordinate efforts as almost every country reports new confirmed cases and as economic life remains largely shut down to avoid community spread in particular.
As leaders prepare for their latest meeting, Guyanese Prime Minister Moses Nagamootoo announced that China had agreed to rush a shipment of 30,000 face masks, a quantity of ventilators and other emergency equipment to help Guyanese authorities battle the pandemic. The country has 45 confirmed cases with six deaths.
"We have approached China and I have been told that assistance is forthcoming and an estimated 30,000 masks, ventilators and other essential medical equipment are coming to Guyana. The essential medical equipment are in fact on their way to Guyana," the PM said.
Meanwhile, French Guiana and Suriname have agreed to step up patrols along the border Marowijne River to enforce a lockdown following near normal activity on the waterway in recent days.
"The Préfet of French Guiana has received permission to mobilize the French army to reinforce the presence of French troops along the entire river. The intelligence services of both countries also share information with each other. We work together and exchange information with the Surinamese authorities in a spirit of dialogue and solidarity," said French Ambassador Antoine Joly. The border area is about 320 miles long and almost impossible to properly monitor, officials from both nations said.
And in Barbados, where nearly three dozen Trinidadians have been stuck for the last month or so, officials have finally granted them permission to return home after testing them for COVID-19, but they remain marooned in hotels because there are no flights. Authorities had taken some political flak for not allowing them to return, pointing to the fact that they did so for nearly 70 locals from a cruise ship. Nearly 50 tested positive, so officials were extremely cautious about letting them in.
The British Virgin Islands, meanwhile, has asked Britain to intervene to retrieve a shipment of emergency medical supplies that officials say has been seized by American authorities. It included masks and ventilators.
"I have since reported the incident to the governor who would, through diplomatic channels, be able to find ways in which we can get the goods released. We want to make sure that we have a clear path for our purchases of medical replacement supplies through the United States and we would be grateful [if] it would be handled and handled effectively by the U.K. government and the U.S. government. So I see no issue in terms of it being resolved," Health Minister Carvin Malone said.