Right out of Hollywood? Living in a coronavirus world
Gregory Floyd, President of Teamsters Local 237 and Vice President At-Large International Brotherhood of Teamsters. | 4/9/2020, midnight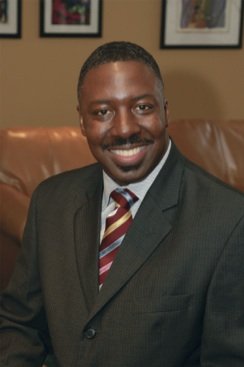 Who would ever have thought that a two-hour movie you enjoyed with buttered popcorn and M&Ms—a movie that scared you silly the whole time it was on the big screen, but nonetheless, didn't stop you from enjoying your burger and fries at McDonald's after the mayhem from Hollywood had ended—who would ever have thought that the movie would be coming to us in real life and in real time? The actors in this flick don't take off their makeup at the end of the day's filming and head over to their favorite pub to throw back a few or enjoy a glass of Chablis on their patios. No, the "actors" of this drama are hunkered down in their homes—if they are lucky enough to have such a place to go—glued to their TVs, reeling in fear from scenes before them, featuring streets they've walked down, people they know, while praying for the best. No backlot here. The "actors," unfortunately, are us!
While we are hopeful for a happy, Hollywood-style ending, for now, the pain of the moment seems never-ending. What to do? We can spend our days angry and sad, wondering how things went so wrong, so fast. We can question if our government leaders let us down. Why weren't we better prepared as a nation? We can look at our family members, friends, neighbors, co-workers, and ourselves, burdened by troubling thoughts and obsessed with vigilant monitoring, worrying about the worst that can happen while hoping to be saved by the best…of plans and people, working to keep us out of harm's way.
Indeed, in all of this darkness, there are many examples of the best of people on display. Health care professionals, first responders, transit workers, to name just a few, are among those who risk their lives to save the life of another person. And how about the 22,000 volunteers from other states who rushed to New York to help us out—in a place they don't know, for people they don't know. All they know is that there are people in need. But we also don't need to look beyond our own members at Local 237 to see the best examples of the best of people. Our members have had to do their jobs to safeguard the most vulnerable populations in New York City without having adequate safeguards in place for themselves. And, despite our repeated and ongoing demands to the de Blasio administration to provide these workers with PPE, the city remains unconscionably noncompliant. Our members nonetheless labor on. They are truly inspiring.
And there is one more major example of the best of people: our governor, Andrew Cuomo. He gives public service a good name. It's not just that he instills a sense of confidence, of leadership to a frightened nation begging to know that things will eventually be alright, but it's also his display of warmth mixed in with his wisdom. That warmth, that virtual hug, is what is needed now, more than ever before. It's no surprise that his late-morning press conferences are must-see TV nationwide. They are a mixture of information and admonishment. He tells it straight. "Here's what we know." The news right now may be grim, but here's what we are doing. He takes responsibility.