Caribbean continues battle against corona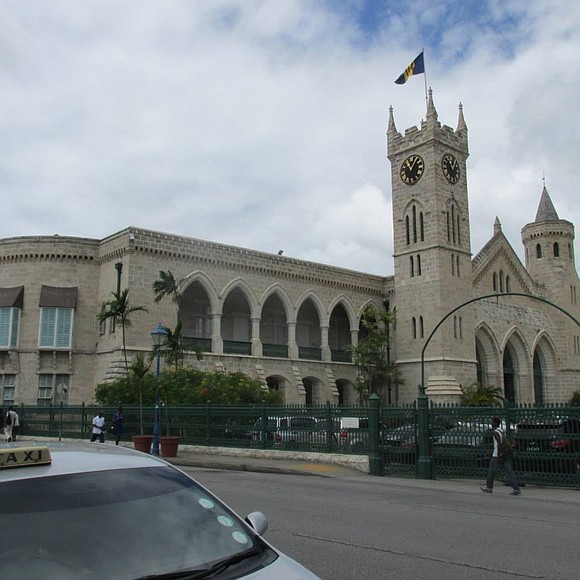 Caribbean governments this week continued the fight against the deadly coronavirus pandemic, with several importing special medical teams from Cuba while others, like Guyana, belatedly ordered a nationwide lockdown to stem the outbreak, community spreads in particular.
Facing withering social media, opposition and civil society pressure, Guyanese authorities at the weekend finally locked the country down––closing bars, shops, municipal markets and almost everything else, even enlisting police officers to enforce the dusk to dawn curfew as the number of cases climbed to 29 with four deaths.
But in neighboring Trinidad, health authorities reported on Monday, April 6, 105 confirmed cases with seven deaths––by far the highest strike rate in the 15-nation Caribbean Community group of nations––as officials appealed to locals to remain indoors and as police were forced to charge a third bar owner with breaking lockdown rules by opening to patrons.
Jamaica and Barbados follow Trinidad with 58 and 56 confirmed cases respectively as the work week began and as authorities there prepared to enlist small teams of Cuban doctors in the fight against the pandemic. Guyana, Antigua, Bermuda and Suriname are all headed to 30 confirmed cases, while the smaller Eastern Caribbean sub grouping is hoping that curfews and lockdowns will keep the numbers down, this is as neighboring French Overseas Territories are being ravaged with numbers above the 100 mark.
Meanwhile, the Barbados-based Caribbean Development Bank (CDB) has made $140 million available in soft loans for member nations to access to tackle the scourge to help shore up revenue shortfalls for significantly decreased economic activities from lock downs and curfews.
"The economic and social shock of the COVID-19 pandemic will likely be severe in most Caribbean countries. There is the additional concern that the situation could be exacerbated in the near future given our region's vulnerability to natural disasters, and with the hurricane season less than two months away. We, at CDB, stand ready to assist Caribbean countries to alleviate these shocks," said bank President Warren Smith.
The bank said that while global growth rates could be reduced by up to two percent, the COVID-19 impact would certainly have a more profound effect on this tourism-dependent region "as the extent of decline of gross domestic product will depend on the duration of the pandemic and the effectiveness of the policy responses by the countries. Our goal is to ensure our member countries get access to appropriate financing during the COVID-19 pandemic and to be their partner in the post-crisis recovery," Smith said.
As countries prepare to tap in on the concession loan financing, Barbadian officials publicly blamed the U.S. for seizing a shipment of 20 ventilators destined for the Eastern Caribbean island.
"They were seized in the United States. Paid for, but seized, so we are trying to see exactly what is going to transpire there," Health Minister Jeff Bostic told reporters. "But I remind you that ventilators are one of the most in-demand items in the world today and Barbados is merely wrestling with the other 203 countries and territories around the world seeking to secure as many of these pieces of equipment as possible."
Most of the regional member-states have shut airspaces and closed borders, and in some cases like Trinidad, nationals who are stranded abroad will have to remain there for a while yet. This is largely the result of more than 40 locals turning up positive for COVID-19 after authorities had allowed them to disembark from a cruise ship. Such permissions have since been revoked.