Traveling in the time of coronavirus
SHERYL NANCE-NASH | 4/2/2020, midnight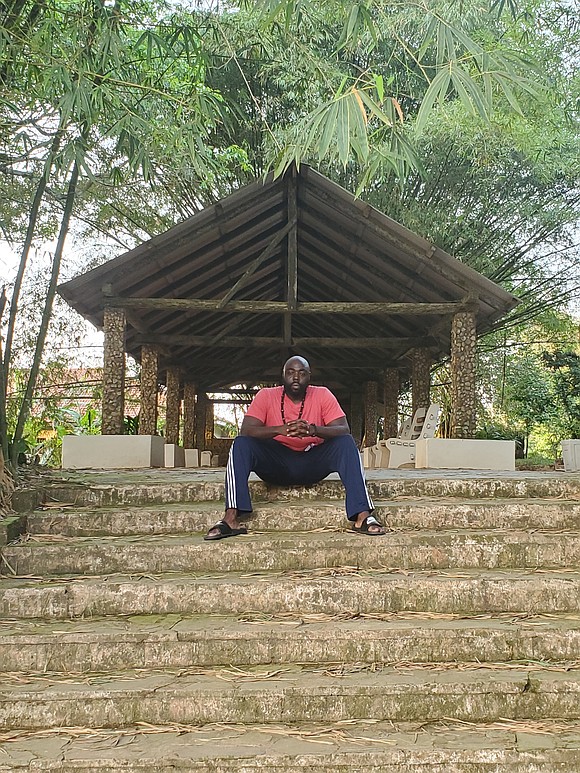 But that's not to say that every day has been a picnic during the unexpected, extended journey. He began by staying in Accra, the capital city. He felt a change in the country where he has visited many times. "Being an American in Ghana during this difficult time is challenging. As of March 23, 18 of Ghana's 21 cases of COVID-19 have been traced to people who entered the country within two weeks of March 15. I do feel stereotyped as someone who might have corona and brought it into the country," says McCrorey, who picked up on vibes from some who looked sideways at him as an American.
When he was at a restaurant that he frequently visits while in Ghana, he heard two of the workers having a discussion. They were speaking in Twi. In the middle of the conversation he heard, "Coronavirus, twi twi twi, Americans, no Black Americans too," then one of the workers glanced at him with a worried look and quickly turned away.
Another time, while on a walk, children probably 4 or 5 years old were looking at him, whispering, giggling. One of the kids started play-fighting, acting like they were beating someone up and all the kids kept looking at him giggling. "I don't know what they were saying, but they were looking at me, talking about me, and one of the children began imagining beating me up. Between my fears of the virus spreading in that major city and the little kids who obviously get those sorts of thoughts and ideas from their parents, it was enough for me to relocate from that area."
Later that afternoon he took an offer to stay with a friend in the mountains of Aburi in Akuapem. He's staying at the Aburi Botanical Gardens. "It has been an amazing experience. Social distancing isn't hard to practice here. It's spacious, sunny and the air is fresh. I was able to restock my supplies, and though it hasn't been long, I can already feel my tensions dissolving."
As for his tour business, he has temporarily halted all 2020 trips until further notice, and is focusing on promoting 2021 and 2022 trips and producing content.
In Ghana now for more than a month, McCrorey is not sure how long he will be there. "I want to come back to America when it's safe. Decisions, decisions. I just need to remain mindful, in the present and continue to be smart, savvy and safe. If you ask me, I'm doing well. I think I'll use the corona method and take things two weeks at a time."
Not even a pandemic can kill his positivity. "Events have been canceled, some people have let me down, from business partners to friends, but the following options turned out to be greater. It's meant for me to be here. The ancestors are with me. I feel there are more blessings in store for me. I believe I am chosen to be out here at this time in history."