Harlem commemorates Robert Mugabe, former president of the Republic of Zimbabwe
NAYABA ARINDE Amsterdam News Editor | 9/26/2019, 3:37 p.m.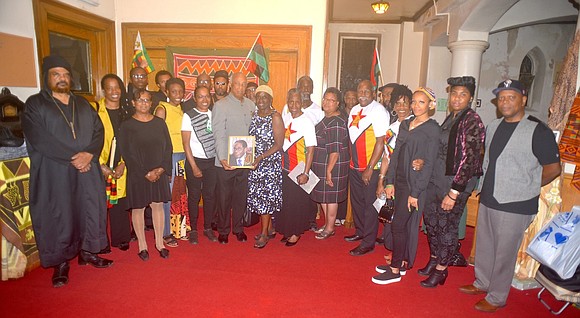 New Yorkers came out to commemorate the liberation struggle legacy of the former President of the Republic of Zimbabwe Robert Mugabe. Uptown's All Souls Episcopal Church was the venue on Tuesday, Sept. 17, as Mugabe was recognized for the self-determining, Western-challenged land reforming policies which led to decades of sanctions and pressure from opposing forces. The 95-year-old leader died after ruling Zimbabwe for 37 years, ending in a "bloodless coup d'etat" in November 2017 by the Zimbabwe Defence Forces.
The December 12th Movement International Secretariat led by Chairperson Viola Plummer reported on the ceremonies.