VACCINE LIMBO: 26,000 children won't be going back to class on the first day of NYS public schools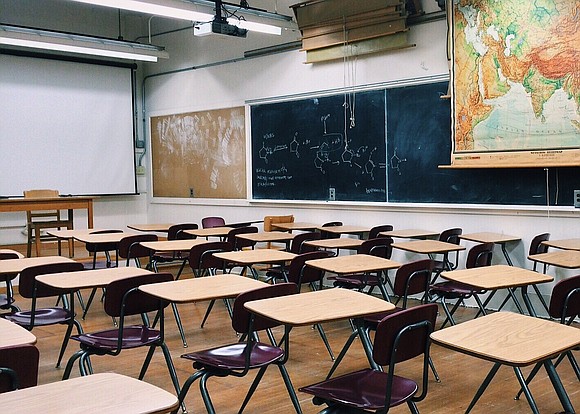 Some 26,000 children won't be going back to class on the first day of New York State public schools because their parents chose not to vaccinate them. This summer, state lawmakers banned religious exemptions as a reason for not getting children vaccinated.
Officials from the New York City Department of Health and Mental Hygiene and Mayor Bill de Blasio recently announced the end of the measles outbreak that started in April. However, fears of the announcement have complicated things when it comes to vaccinating children as the school year gets underway.
According to a survey conducted by NBC and The Wall Street Journal, 25 percent of respondents said parents should be allowed to choose if and when to vaccinate their kids. Over 70 percent of adults think parents should be required to vaccinate their children. Currently, all 50 states require children to be vaccinated in order to attend school but can
opt out for religious or medical reasons.
When it comes to African Americans, the U.S. Department of Health and Human Services Office of Minority Health says that African American adults are less likely than non-Hispanic white adults to have received the flu vaccine in the past year or to have ever received the pneumonia vaccine. Just under 92 percent of Black adolescents age 13 to 17 received the measles vaccine in 2017.
Just under 65 percent of Black children aged 19 to 35 months were fully immunized in 2016 compared to 72 percent of white children.
As thousands of children will not be permitted to go to school this week because they are not vaccinated, parents are scrambling to look for alternatives. Homeschooling is becoming a popular choice for parents who say they won't give in to the state's new ban.
"Recently, I have been receiving calls from parents who are desperate to find a school program for their children because they are not able to return to their school," said Lisa J. Scott, founder and director of The Art of Words, a literacy based program for children aged 3 to 17. "One of the major issues that parents have indicated to me is that there are very few full-day programs available which are cost effective."
Scott added that some parents have indicated to her that they may be forced to either leave their children with other family members, leave their child home alone or, find a way to homeschool their children directly.
This past April's measles outbreak mostly took place in Brooklyn's Orthodox Jewish community, where there was a large number of residents who did not vaccinate their children. Health officials say they were now able to call an end to the health emergency because 42 days have passed since the last infected person with measles was detected in affected areas.
"Measles is one of the most contagious diseases on the face of the earth," said Health Commissioner Dr. Oxiris Barbot. "There may no longer be local transmission of measles in New York City, but the threat remains given other outbreaks in the U.S. and around the world. Our best defense against renewed transmission is having a well immunized city."