Housing Justice for All campaign pushes for 'good cause' eviction legislation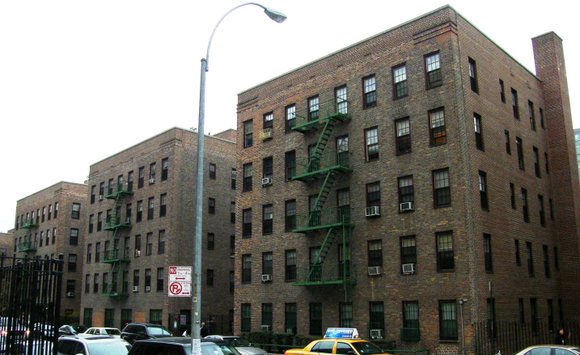 A coalition of over 70 organizations representing tenants and homeless New Yorkers from across the state unveiled a legislative agenda to build on housing reforms.
The Housing Justice for All campaign unveiled its strategy for 2020 to springboard from the hard won successes of this past June. The coalition's calling on the state Legislature and New York State Gov. Andrew Cuomo to pass "Good Cause" eviction legislation and the Home Stability Support Act, bolster funding for public housing and act on other housing priorities. The coalition wants the state to guarantee that every New Yorker has a home.
"Housing is a human right. It's fundamental for all people's well-being. Governor Cuomo continues to pretend we don't have a housing crisis, yet homelessness in New York continues to rise dramatically," stated Winsome Pendergrass, a tenant leader with New York Communities for Change. "He must be held accountable for this crisis under his watch. The same tenants that won landmark rent protections last June are back to fight for more, until every person in this state has an affordable place they can call home and live with dignity."
Only 3% of New York State's $180 billion budget is spent on the housing crisis, according to Housing Justice For All. The state's budget priorities have led to 92,000 people becoming homeless and a majority of New York State residents who can't even afford their rent. The coalition wants Cuomo and the state Legislature to end evictions and rent hikes, rehouse all homeless New Yorkers and invest in housing as a human right.
"As members of the Housing Justice for All coalition, we are proud to launch our new 2020 campaign for #NYHomesGuarantee," stated Legal Aid Society Attorney-in-Chief and CEO Janet Sabel. "While the state passed historic reforms in 2019, there is still much work to be done. Our clients and all low-income New Yorkers continue to face a housing crisis that has culminated in over 92,000 people experiencing homelessness across the state, and evictions steadily rising. We must keep pushing for meaningful tenant protections in 2020 and beyond."
The coalition also wants the state to invest $3 billion annually to fix and preserve public housing with $2 billion of it devoted to NYCHA. They want to end tax subsidies for the rich to fund the housing budget. A few coalition members said that the more well off New Yorkers could afford to help those in need.
"In the richest country in history, homelessness should no longer be an issue," stated Rosemary Rivera, co-executive director of Citizen Action of New York. "New York is seen as the financial capital of the world, yet visitors see the juxtaposition of wealth and poverty clearly, as the state with more multi-millionaires and billionaires than any other turns a blind eye to the housing crisis so clearly evidenced by the number of people experiencing homelessness. This number has risen by nearly 40% since Gov. Cuomo has been in office as a direct result of housing policies that favor luxury real estate developers at the expense of Black, Brown and low-income families."
"Year after year, Gov. Cuomo announces one commitment after another—never making an impact in the lives of homeless people and manipulating the public in the process," added VOCAL-NY Co-Executive Director Jeremy Saunders. "The lies end today. The housing movement agrees: every homeless person and every person struggling to have a roof over their head is a policy failure. The housing movement is united to win a fundamental shift in the financial and political priorities of the State. We join our allies to fight for a guaranteed home for every New Yorker."